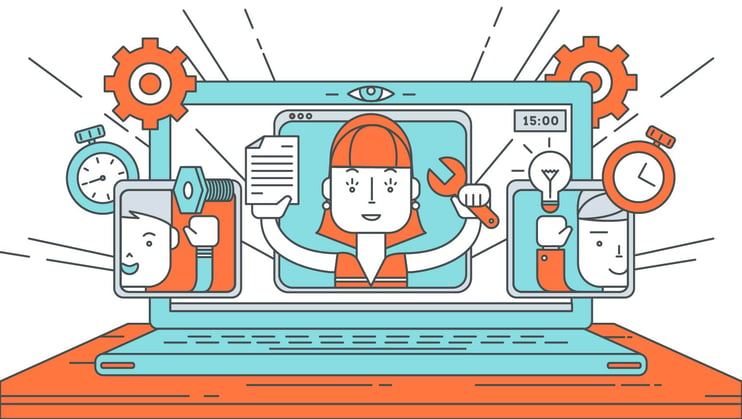 We believe in a simple formula: Speed of internet = the speed at which we remove the traditional understanding of work. Technology enables us to socialize with people around the world in seconds, so why shouldn't we connect to build teams, connect with talented professionals around the world and collaborate to create amazing work? Remote work is on the rise, and it's rising for good reason: people are demanding it because it improves their lives. The big question is, can you still create a company culture if your team is all over the globe?

At Wings4U, we #workanywhere, we work passionately and having experts and artists across the globe is only making us stronger. Our team might be virtual, but the connection is real and all we have to do is just think outside the box to create our culture. As the year wraps up, we asked our team members to share their #virtualculture motto for 2017 in hope that they inspire you and your remote team members!
15 mottos to kickstart your #virtualculture in the new year:
What are some #virtualculture mottos or tips you live by? Let us know in the comments below!
Would you like to become part of our #VirtualCulture?