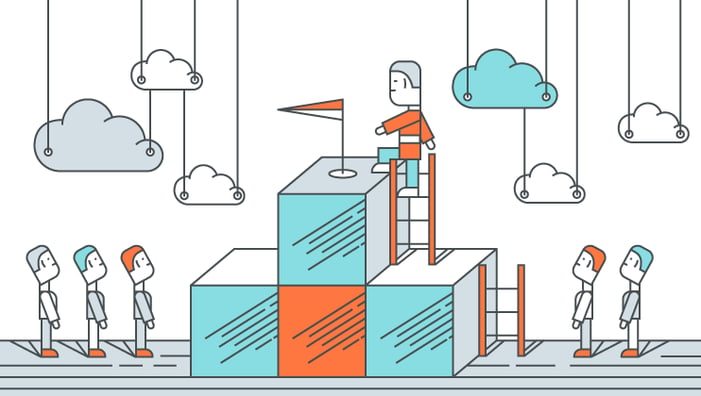 A question I have seen come up on many occasions: is there a particular number of customers that a B2B company needs to recruit before starting an advocacy program?

There is often a magic number used – especially among large global businesses – and that a customer advocacy program should include 35% of your customer base. However, I believe you can start on a much smaller scale. And it's all about ROI.
You might want to start a pilot program with 10 customers. And although that's by no means creating a customer advocacy community, if you can achieve an ROI with that number, you can definitely start a program. And start to turn these customers into managed advocates.

You can plan recognition and advocacy activities. One new advocate might agree to have three calls to your customers in the sales pipeline throughout the year, and do some co-PR. Another customer might be planning to purchase a new product you are launching – and agrees to do a full advocacy program with you. You can also plan recognition activities, such as a letter from your CEO, a gift, or free training. Never forget that an advocate relationship is forged.

This sometimes happens naturally and unintentionally. Maybe you have a great product, your customer had a great experience with you, and like consumers recommending a product to family and friends, they want to talk about the product. But the reality is it's best to plan a program, systematically and intentionally.

Some companies might think you have to spend millions of dollars to create a managed advocate community, with 40 people working on the program. And why not? Well, it's not an easy task. It's inter-disciplinary by nature. You need to go beyond sales, marketing, customer success, and customer experience to realize the full value. If you're spending that money without doing that – it's money badly spent.

But you can start small, with as little as 10 customers, and create managed advocates. When you start small, you can build that value, and get your stakeholders' buy-in. You might start with one product and get your partners onside. Then spread slowly across the organization. But as long as you have an ROI, the number of advocates doesn't matter.