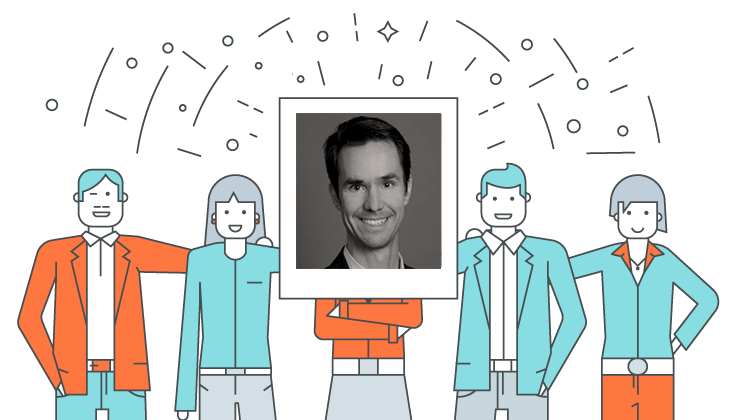 Change is the name of the game for tech companies, so we caught up with Garth Bradley, Marketing Director at Rackspace—the #1 managed cloud company—to tap into his views on change management and organizational transformation. Prior to Rackspace, Garth worked at Microsoft and Autodesk for 17 years.
Here's what Garth shared with us:
Thriving in a Changing Environment
"With technology constantly evolving and disrupting markets, change is part of the DNA of tech companies. If you don't change, you die. It's a fact of life," says Garth.
In every part of Garth's career, change has been front and center. How do we reinvent ourselves to respond to competitors? How do we tell our story differently and position ourselves to reach new buyers? These are the big picture issues Garth thinks about every day.
Transformation vs Change
Garth also notes the difference between transformation and change. Transformation is inside out, company-wide and sometimes earth shattering. Change can be incremental or division-specific, and implemented through focused initiatives. For example, marketing is evolving and companies are changing the way they do lead generation.
"With the advent of the Internet consumer and marketing automation, we are constantly improving lead generation and ROI. New technologies that analyze buyers' Internet patterns are helping us to better predict future behavior and personalize our marketing content," explains Garth.
Human Element of Transforming
When it comes to big picture, organizational transformation, Garth's ingredients for success include: clear direction and action from the leadership team, formal changes to organization structure and processes and most importantly, ensuring ownership of this new change at the employee level.
"It's also important to remember that transformation has a human element," he says. "Change will result in people issues, so companies need to have a clear HR policy and plan to deal with it. Recruiting people who are innovative and change-minded is also critical to instituting a company-wide transformation."
Catching the Wave of Change
Garth's current company, Rackspace, is riding the second wave of cloud adoption, helping a growing number of companies to architect and manage their cloud applications and infrastructure so they can focus on their core business. In this second wave, enterprises are increasingly reliant on multi-cloud environments.
"We are moving from being solely a managed cloud provider to offering our Fanatical Support® and amazing customer service on top of some of the world's leading technologies. It is an exciting time to be at Rackspace," he says.
We wish Garth all the success!