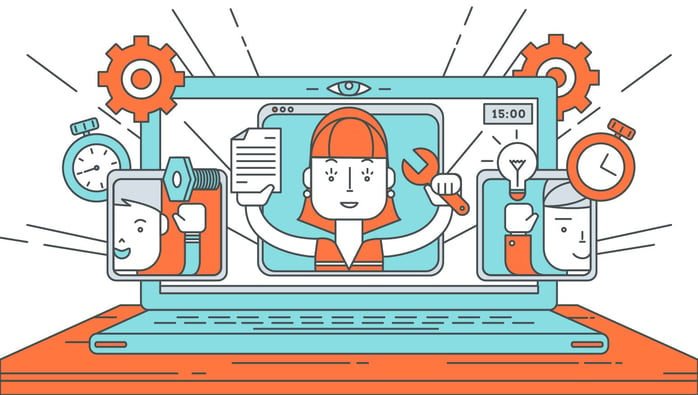 Part of any Customer Advocacy strategy (and very often the first step into Customer Advocacy) is producing and publishing Customer Stories.
One of the main challenges is to source and prioritize nominations. Making sure you choose the right one to create the best story and maintaining a healthy pipeline can be difficult.

Here are 4 tips to do it:

Define strategic criteria
- Organize monthly meetings to review the potential stories with stakeholders, such as business group leads, marketing, and sales teams, and perhaps partners.
- Review nominated stories and determine their fit based on agreed-upon priorities in industry verticals, solutions, products, or strategic business goals.

Nomination gathering
- Create a nomination form and make it accessible to anyone within your organization.
- Don't reinvent the wheel, integrate your form into existing processes people are familiar with.
- All stakeholders can nominate customers, including sellers, PR leads, comms managers, product marketing managers, CFMs, solution architects, and partners.

Nomination review and selection
- Create a program team who reviews the nominations and decides with the stakeholders whether the stories are aligned with business objectives and are worthy of the development of customer evidence assets.

Prep work
- Get customers' data protection and retention (DPR) agreement and public release forms.
- Make sure you share prep work documentation with the Account Team to avoid surprises down the line.

Featuring your customers in success stories helps them develop and extend their professional brand. You're enabling them to educate their peers and share their thought leadership. This will make them want to advocate for you even more strongly in the future and make them more loyal in the long run. It's a win-win for your brand and for the customer.

Having your customers tell their stories is a component in the advocacy world, in which you bring the voice of your customers to life with great storytelling, and authentic voices and create the most amazing marketing and sales assets.