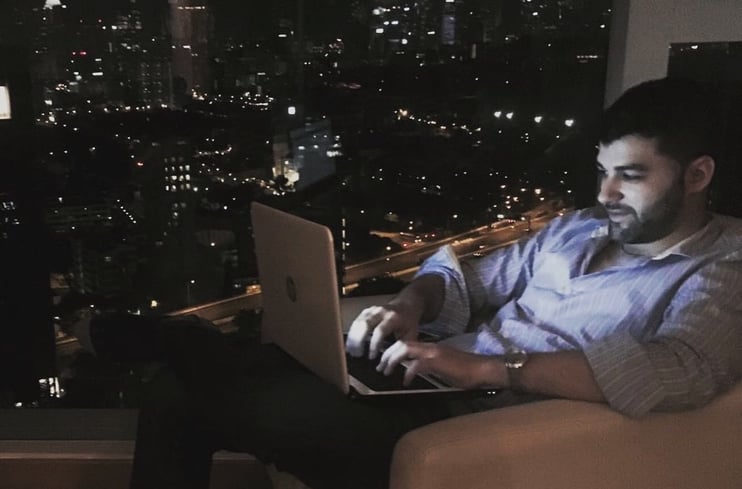 Is your life intertwined with the digital world? If your answer is no, you are probably not considering all the interactions you have with the digital universe every single hour, so keep reading. If your answer is yes, you will feel the same vibe as me, so keep reading.
Starting your digital day
7 a.m. - 11 a.m.
My phone alarm rings. I mute that little device which I carry with me every single second.
I take my 10 meditation minutes with the help of the amazing Headspace app to practice a bit of mindfulness every day. While preparing my breakfast, I receive a notification – Facebook reminds me that I signed up for a talk about technology systems at the National University of Argentina.

Accuweather, a weather app, tells me that it will probably rain in the next 2 hours, so I take my jacket to be prepared.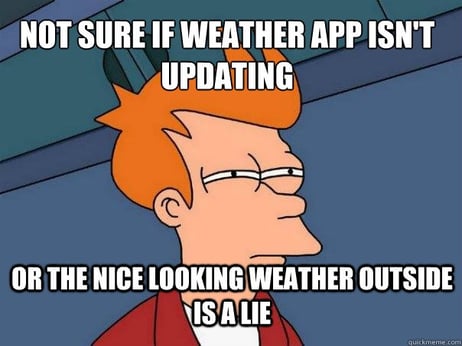 Education supported by digital experience
11 a.m.

- 2 p.m.
The speaker was my teacher during my first year at university, and he is passionate about technology and digital trends. He turns on the projector and starts his talk. Of course, the whole presentation and other supportive resources will be uploaded to the cloud, so the attendees can review them again over a cup of coffee on their comfortable couches at home.
It's time for lunch, and I am super hungry. My stomach craves nothing but steak today. Where can I find a good place to eat a great Argentinian steak? I use my phone and search for places nearby using Google Maps. I find an excellent parrilla (steakhouse) just five minutes away from the University.

While I satisfy my craving, I remember to add the speaker to my LinkedIn network. Why not? Maybe he will upload a review of the talk, and it's important to be in touch with interesting people.
Business relationships are also in the digital world
2 p.m. - 5 p.m.
It's the weekend, but I remember that I need to close a presentation for Monday morning. A rainy day in Buenos Aires means a good time for mocha coffee. I usually don't go to a famous coffee shop franchise because it's full of hipsters working on their "fruit" computers. Instead, I go to a traditional cafe with a stable Wi-Fi signal near my home.
Honestly, my computer is too big - it looks more like a desktop than a laptop and it doesn't fit comfortably in a bag, so I prefer taking my iPad to the cafe. Anyway, my files are in the cloud and our projects are in Podio, so I have everything I need.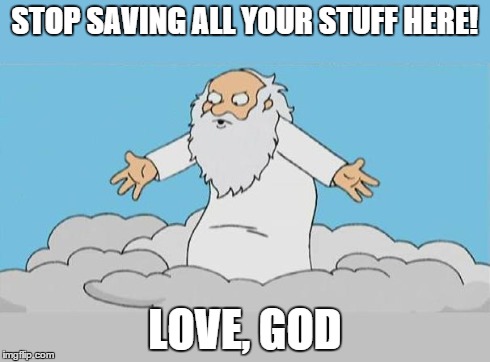 "Un caffe mocha por favor," I say to the waitress, and at the same time I get a notification that the speaker has accepted my invitation and sent me a message via LinkedIn. "Matias, I saw that you are in the marketing industry and we have many common connections. Would you mind meeting for 15 minutes to discuss business?"
And what about digital fun?
7 p.m. - 10 p.m.
A friend texts me via WhatsApp inviting himself to dinner at my house (his usual approach). The steak at noon was great, but now I would prefer something lighter, like a salad mix. I open Pinterest and find thousands of recipes at my disposal. While I am preparing dinner, I play the next episode of Vikings (an awesome series, by the way) on Netflix, the famous movie cloud.




In 24 hours I identified many interactions with the digital world. Do you realize the flexibility and productivity that it generates?



Now it's your turn. What does your digital day look like?