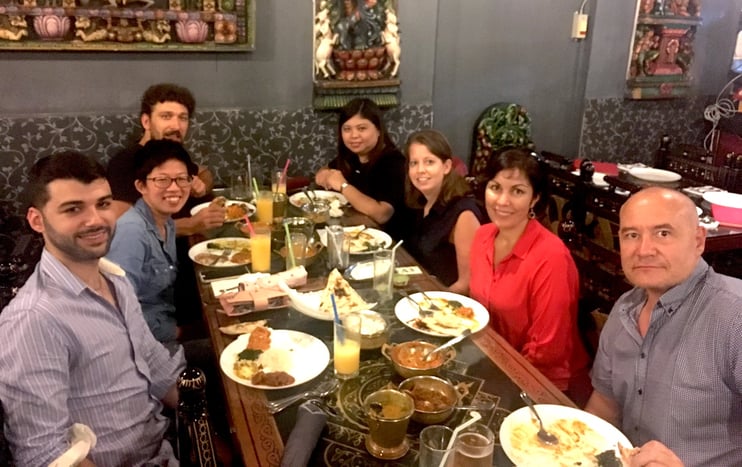 One year ago, just after Christmas and before New Year I remember the relief for the holidays and the big anxiety for the vacations after an exhausting year. 4 months later, I had the chance to join Wings4U. After 6 years working for the same company, it wasn't an easy decision for me, that's for sure. As if that wasn't out of my comfort zone enough, I would be working remotely! What did that even mean? Come on! I didn't believe there could be a company without any offices - was this a joke?
After 8 months, time answered my question "I am not kidding man, we have no offices".
Last October, I had the amazing opportunity to visit Singapore to take part in a team to launch a sales campaign and that was when I finally understood the #WorkAnywhere concept. Having no offices and being all around the world doesn't mean that we don't know each other or that we don't work with synergy as a team.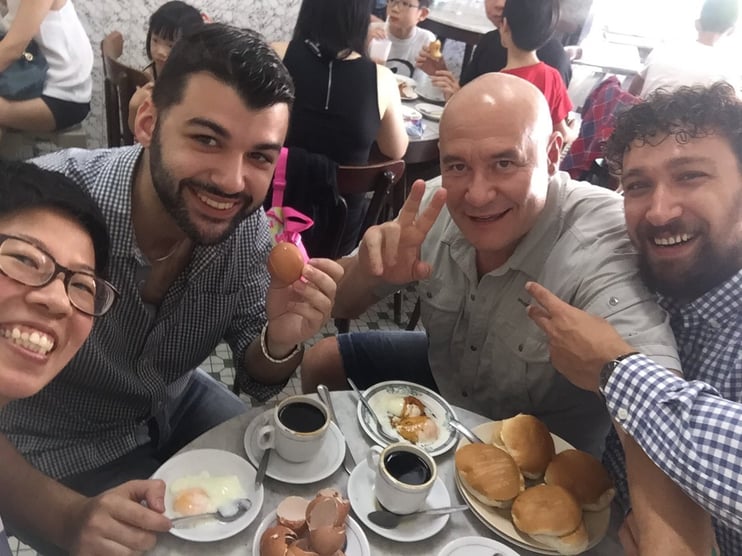 When I opened the main door of the flat where I was staying in, I met Teena in person, a colleague with whom I worked with (through Skype and webcam) since I joined W4U. Unbelievable but true: when I saw her standing there, I felt that I had known her since I was born. At least as much, or even better than I knew my mates with whom I worked with for 6 years from 9am to 6pm in the same office!
During those 2 weeks I shared many things with the team. At our lunches, you could find 5 different cultures (with 6 persons in the table!). One wet but hot evening (as usual in Singapore) in the flat balcony my boss told me:
"The learnings and the growth are real when they are shared with other people."
And he was so right.
Now, closing the year, I could say that despite the hard work, I don't feel exhausted, but rather excited about the new goals and objectives we have for 2017.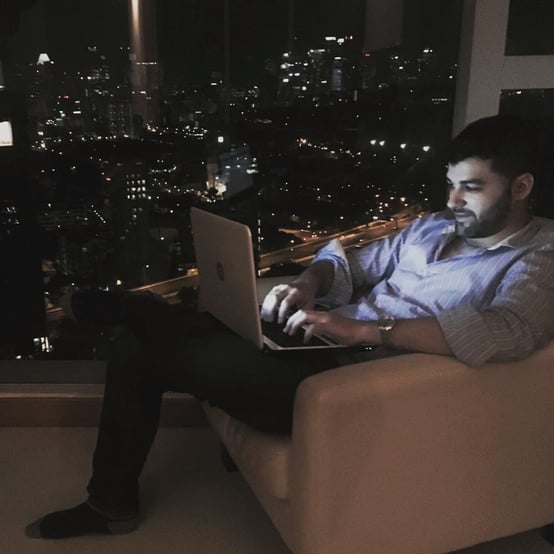 Making a yearly balance (worldwide cliche) I would say that I learned two important lessons:
If you really have the feeling that you are taking the right decision, forget the fear, the lack of self-confidence and the uncertainty. Because finally, you will see that the jump to the unknown

chasm

was worth it and it will teach you a lot more than staying in your comfort zone.



In other words, get out of your secure and quiet comfort zone, write your own story, set out your objectives and chase them no matter what! Meet people and lose your fears because only then you'll be able to grow personally and professionally.
What about you? Do you have some #VirtualCulture experiences? Share in the comment bellow!
Would you like to join our team?