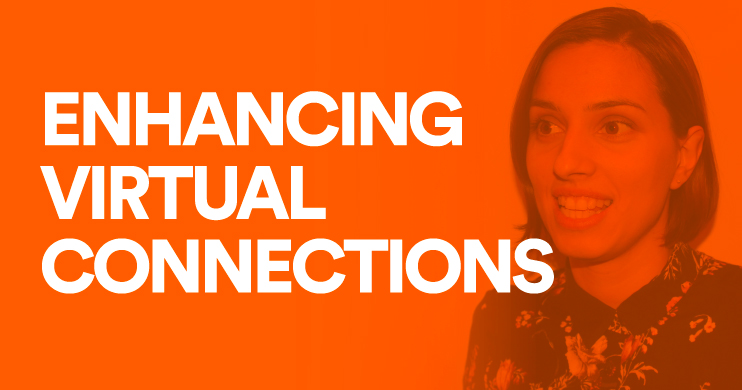 In the world of remote working there are three principles that describe how it all works: communication, communication and communication! As you might have guessed - flawless communication has a crucial role in providing uninterrupted workflow, understanding of procedures and tasks, and team bonding. The fact that we're not physically present in a designated office space but, instead, face each other on laptop screens, makes the art of maintaining clear communication and accurate information sharing even more complex and challenging.
Here are some of the communication tools we use to keep our team connected as we manage our tasks, whilst enhancing our virtual culture.
Weekly Pulse
At Wings4U, we take ongoing improvement very seriously. With our Weekly Pulse, we aimed to bridge the gap in information sharing between departments. Our HR team creates weekly updates reports, which are posted on Monday mornings. These reports are a kind of a reader's digest to kick off the week over a sip of coffee (or tea) and catch up on the previous week's news in production, finance, sales, marketing, hiring, systems and tools, across all the regions we cover (APAC, EMEA and Americas).
PODIO
Remote work would be far more difficult to manage without Podio- content collaboration and project management tool by Citrix. Podio is fully customizable and adaptable to the needs of each and every department. We've created specific apps to support our operations. From a virtual team perspective, Podio supports our quest for improvements and professional growth, as we can track our individual and team progress in achieving quarterly goals. We've also created a Virtual book club for reading recommendations. We've been practicing "Extreme ownership" since 2017 and have created a Podio app to reward each other's efforts, accomplishments, professionalism and leadership skills.
Microsoft Teams
We've only recently introduced this group chat software at Wings4U, but it's already been highly rated by the team. It provides us with a meeting point, not only for those working directly with Microsoft as their client, but also for external participants. We've moved all our weekly group sync-up video conferences there. One of the favorite features is being able to set up a blurred background. As we all work from home, a messy background is to be expected, but it's still not something you want your clients to see. Internally, we're pretty casual about it, but if technology can make a pile of clothes on your bed or an unexpected visitor invisible - hey, that's great :) It also provides a chat space, file sharing, customization of communication channels per project – everything a virtual team needs for efficient communication.
Toggl
Good old Toggl! This is an effective time tracking tool that helps us beat procrastination and affords a better overview of time spent in different areas of work. For remote workers, for whom time management is even more important than office workers, with no micromanagement push from a line manager, it's very handy to have at hand, - not just for tracking but also to better forecast and manage precious time.
WhatsApp Wings4U group
This one is only for fun. We use our WhatsApp group to share all kinds of amusing stuff, including content which is later used for social media, fun events, childhood memories, travel photos, etc. We also enjoy comparing traditions across the world, presenting local customs and learning about the different cultures we originate from. This all helps to show us how much we actually have in common.
These all go to show how, in the world of remote working, we've ensured our team can be open to experimenting with various communication solutions and be ready to adapt those tools to our needs and not vice versa :). What are your thoughts?