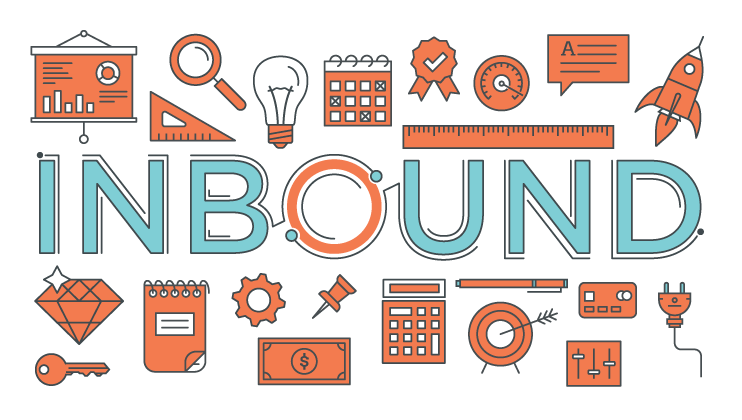 If you were following #INBOUND16 on Twitter, you might think it was, as Ali Wong described it, "a rave for nerds". No one would blame you. The Inbound 2016 conference in Boston had all the big names - Serena Williams, Reshma Saujani, Alec Baldwin, Trevor Noah, Ali Wong, Anna Kendrick and more. That was just the rave part. Obviously, the nerd part was a whole other brain party altogether.
Here are some of my learnings, and how you can take these tips and implement them in your SaaS businesses right away.
1. Create Buyer Personas
If you're new to buyer personas, here's the HubSpot definition, and a handy blog post about why buyer personas matter. Buyer personas help you understand who your customers are, and with that information, you can move them along the sales funnel and finally, convert them into customers.
Want to increase sales? This is where you start:
Identify three different types of customers you can interview to create personas

Set aside 30 minutes for each customer

Fill in as much information on the following categories as possible:
Background

Demographics

Identifiers

Goals

Challenges

What you can do to help them

Get real quotes

Common objections

Marketing message

Elevator pitch
Create a fictional story around each persona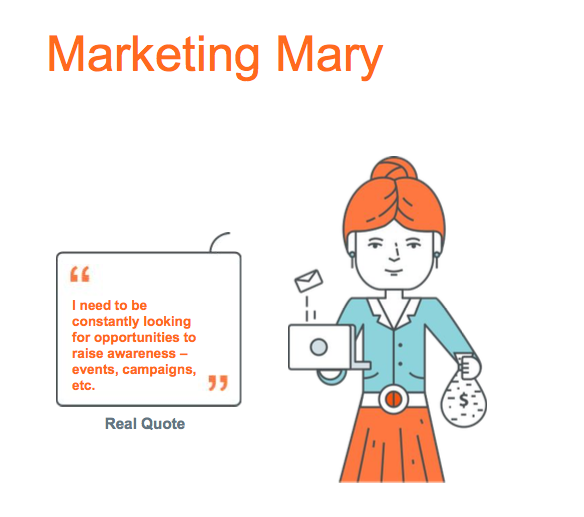 Don't be intimidated by the amount of time and effort. Simply start with three personas, and add more along the way. Here's a guide you can refer to, with free templates and tools.
Then use these personas in all your company discussions and marketing plays.
2. Dynamic Retargeting and Marketing Automation
SaaS businesses - you guys are the pros at automation! The same principles apply to marketing as well, automate everything.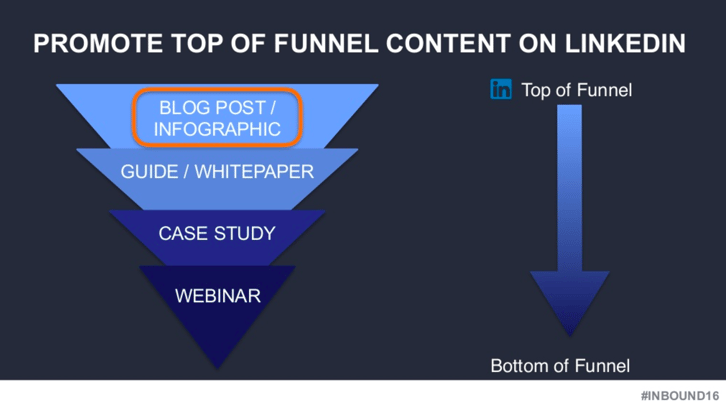 Source: Multi-Channel Lead Nurturing: How to Marry Marketing Automation with Social Advertising for B2B with Sahil Jain at INBOUND 2016

Assuming you have a CRM in place (and if you don't, it's not too late), you can export a list of all the people who have ever visited your website and target them. The key idea is to target each visitor at different stages with relevant and useful content that will eventually end in a purchase.
Here's what you can do:
Export lists - e.g. lists of disengaged customers, new visitors, visitors who have downloaded an ebook, and so on.
Upload on Facebook, Twitter with targeted ads for each list.
Use dynamic retargeting and conversion tracking to send them relevant content. Here, you can even apply exclusion targeting or IFTTT logic. For example, if someone has read a blog post, target them with an ad to download an ebook. If a persona has already subscribed to your blog, then there is no need to send them ads about your latest blog post.
Once your marketing automation is in place, you can save time on manual targeting, focus on other marketing efforts, and get even more data about your buyer personas to target them better.
If you want to learn more, here's a slideshare deck from Sahil Jain, CEO of AdStage.
3. Invest in Pay Per Lead
I started my career in digital media buying, and this slide got me very worried.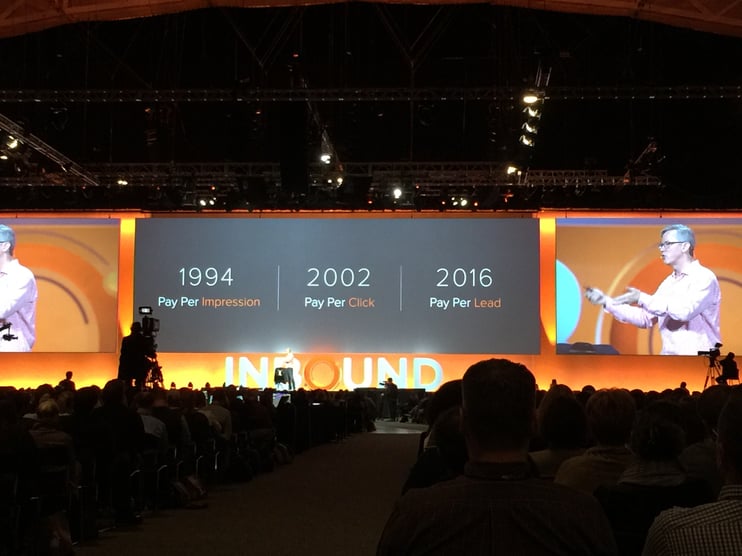 Marketers are smart, and constantly pressured to show real returns for every media investment. Now that we're able to track every action a visitor makes on your website, it only makes sense that marketers should shift focus from brand awareness (pay per impression) or interest (pay per click), to leads (pay per lead).
If you choose to outsource your marketing efforts to an agency, make sure they are able to do dynamic retargeting and conversion tracking. This will give you valuable information on where your personas are dropping off, and how you can optimise marketing efforts to target them better.
4. Start Social Selling
What is social selling? Basically, connecting with your buyer personas and giving them value, all the time, wherever they are. It can take many forms, such as sharing content with your personas, sharing and liking their content, and so on. The key is to show how much you (the person, not the brand), can personally add value directly to them. Sharing relevant and useful content also helps establish you as a thought leader in your field.
Here are some excellent tips from social selling guru, Jill Rowley:
Expose sales

to relevant content assets they can use
Make it fast and easy to find the content
Collaborate with sales on new content
Identify external sources of content and opportunities to create it
Empower sales to engage with other people's content (OPC)
Train salespeople on how to socially share content
Share metrics with sales regarding what content gets engagement
Celebrate and reward new behaviors

This routine is admittedly much easier and more enjoyable than I expected. It's also a great way to start the work day, definitely a better alternative to checking emails!
5. Video and Audio
It seems like we're returning to the dark ages. People are watching videos on mute, subscribing to podcasts, and 'reading' books with audio. If you need more convincing, here's an infographic on video consumption, and data on the rise of podcasts.
So what do you do?
Produce videos and podcasts

Include subtitles for all videos

Support all written content e.g. blog posts with audio
Did you know that Alec Baldwin has a podcast too? If he's doing it, better get on that ship!
6. Bonus: The Future of Marketing
If you only have time to watch one video today, this is it. Hubspot founders Brian Halligan and Dharmesh Shah share all about inbound, the latest trends, artificial intelligence, and excellent tips on how to make inbound marketing work for you.
Whew! I managed to squeeze 3 days of learning into 5 tips. I'd love to hear your thoughts too!
Do let me know in the comments what were your biggest takeaways, and how you will implement these tips in your marketing strategy.