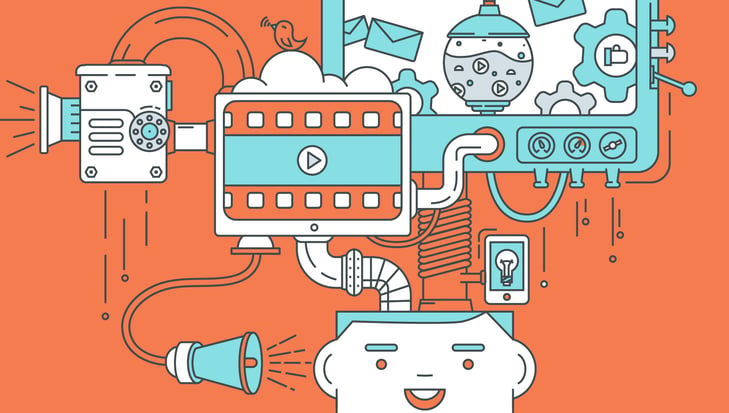 Is there a saying such as 'Creating the video is only half of the work, the other half is publishing and promoting it?' If not, we've just said it, because the channels you decide to post on and how you distribute your video is just as important as producing a great piece of content. There is so much content in the digital space nowadays; the struggle is no longer to publish the next good one, but is rather in making it heard and putting it in front of your target audience.
Depending on your inbound marketing strategy and where your target audience can be found, it is a better choice to go for the channels you are more active on, and have more presence and engagement in, as this will help to build up the momentum much faster and draw more attention to your video. If you already have a large following on Facebook and you want to start a Youtube channel for your business, consider posting a link on Facebook leading to your Youtube channel. Encourage subscriptions so prospects learn about new content.
Here are some channels for your B2B videos and the reasons they make sense:
Your company website and blog

: Hosting the video on your own domain increases SEO performance drastically and drives huge traffic if your video becomes popular.

Email marketing

: Pushing your new video to your subscribers is crucial to get an initial hype and begin the snowball effect.
YouTube, Vimeo

: Second largest search engine after Google and B2B companies think Youtube is the

4th most important contributor to their overall content marketing success

.

Facebook and Twitter

: Facebook is encouraging businesses to have a featured video on their pages and both social media platforms are pushing more video into users' feeds after seeing success.

Live video on Facebook, Meerkat, Periscope

: These channels provide opportunity for publishing fast and instant live video content. Broadcast live from your company events, speeches, or webinars, for example.

Instagram, Snapchat

: Highly practical for short yet informative content and have high engagement rates. Although the combination of Snapchat and B2B marketing seem odd at first glance,

statistics

indicate differently. In fact, Gary Vaynerchuck emphasizes that

Snapchat will be an excellent place for B2B players

who act like media companies —media companies that create stories to bring value to their end users.
We'd love to learn about your experiences with video and your channel preferences to publish your content! Let us know in the comments!