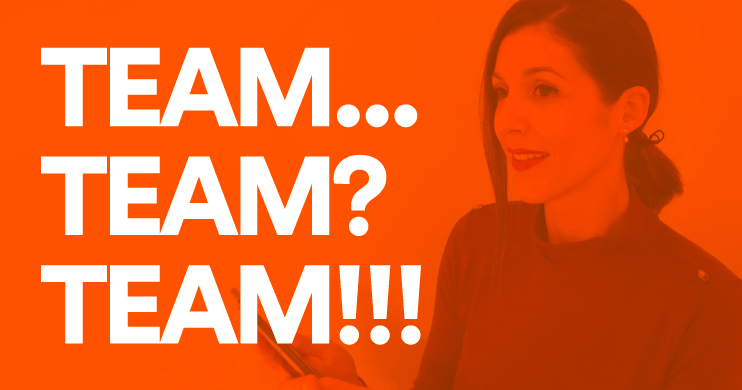 You may be asking yourself if there's more you can do to stand out from your competition. Perhaps by showcasing more effectively the benefits your products and services bring your customers in their everyday life and work. And you'd be right to keep questioning.
But have you considered the importance of creating your own Customer Evidence Program?
It all stems from the age-old wisdom that your customer's voice is "louder" than your own. When your customers are happy, you can't have better advocates.
Here are three main tasks to get you started in creating your own Customer Evidence Program. Thorough research, careful planning and effective teamwork will be key to your success:
Make a list (database) of your satisfied customers

Create a content production plan, asking yourself key questions

What kind of content assets would you like to create? Customer stories / blog posts / videos / video teasers / social media posts and assets / sales sliders and decks and similar, or maybe a combination of a few content formats?

How to do that? Will you use your own in-house resources or would you like to turn to "team of storytellers, strategy builders, thinkers and, above all else, passionate people, who are working together to make sure your success is celebrated, and you get the most out of it"?

Where to place your Customer Evidence? On your company website / social media channels / company internal portals / combination of all mentioned or maybe you have your own idea and place for publishing such content, which we encourage you to use?

How to leverage Customer Evidence? Empower your sales teams, showcase your success through your customer's success captured in video, at events, grab attention and create some leads through social media, always have fresh content by reusing existing content (create video compilations, story-compilations, video teasers, use Customer Evidence banners in your everyday communication via email, create brief summary slides presenting your existing cases, etc ?

Assemble a dedicated Customer Evidence Program team.
Roles, responsibilities and expectations.
Considering that I'm a member of one Customer Evidence team and directly involved in the production of many content assets, I'd like to explain this time and emphasize the importance of the team. Assembling a team is a crucial task, which is best assigned to the CMO or Marketing Communications/Content Manager in your company. It's very important to choose participants carefully, to onboard all members well, to set their expectations correctly and inform them in advance about their roles and responsibilities.
For a start, your Customer Evidence team should include people from your marketing department who take care of storytelling and messaging. They're the ones who know exactly what to focus on in each case, and are therefore the best people to give directions to the copywriter about how to create compelling and impactful stories.
You should also include people from your sales department in your Customer Evidence team: account managers, sales managers, business developers etc. They're the ones who know each story best, who have direct contact with customers, and who have developed the closest relationships with customers. Moreover, sales people can share their side of the story about how they managed to solve a customer's issue(s) and helped improve their business and achieve desired goals.
Whilst the production of such evidence helps sellers to nurture and eventually expand their collaboration in the future, it is highly beneficial for customers as well. Don't forget that your customer is also an integral element of the Evidence team! And in this regard, ideally you should draw out two angles of the story from the customer perspective, to help the story resonate better with different audiences, for example from:
Business decision maker (CEO, CFO, COO etc.), who should tell his/her side of the story on a more personal, sometimes even emotional level. The aim being to show and describe the holistic impact of solution, i.e on the business as a whole and on daily operations. This story should appeal to an audience who aren't very tech-savvy or interested in product/service specifics but more on people's impressions, feelings and how the solution contributed to business improvements;

IT decision maker (CIO, CTO, IT Manager, Product Manager etc.) As the person responsible for evaluating various market solutions and making the right choice for the company, his/her story could be more "technical" and maybe even touch a little bit on product features and some specifics. This, however, should be in very "light" way, to please (or tease) other audiences who might like to know about the product/service itself.
As you gather your team, success will also depend on keeping strong links between all participants working on the production of your customer evidence. Here, we mean the Program and/or Production Manager with the Creative team. The former's role includes the following tasks; provide all necessary inputs for production process; organize meetings or conference interview-calls with all participants in Customer Evidence production; ensure everyone is aware of his/her roles and responsibilities; be the main point of contact for all production-related questions and issues ( and fix them when necessary); and provide first drafts of assets for review, updates and approval of whole team - all of this within desired quality and agreed timelines.
The secret to fast and smooth production process lies in good communication between team members at each stage of the process, clear guidelines from the Program/Production Manager at the beginning of production process and along the way, and connected support:
Program Manager is the one who defines participants in each project, based on info related to each case (Account Manager who worked with customer, Partner Development Manager involved etc.). He/she supports the whole team by sharing info, guidelines, content, as well as following up on the team to keep production on planned schedule;

Internal Team supports the whole process and customer by preparing the necessary documents on time, providing all inputs for the story and helping the customer to be ready to share relevant information. Other important parts of the Internal Team's role are timely, clear and precise feedback and approval of produced content;

Customer's contribution to efficiency of the production process comes in prompt responses, preparation for interviews and willingness to participate and share the story.
Next steps
To conclude, I've always been an optimist and also believe that "where there is a will there's a way." There's no need to be scared of the tasks that Customer Evidence sets in front of you. Nor should the possible size of the team, different roles, points of view or even the languages that participants speak put you off. These are just the "spices" of life.
No matter how hard or complicated projects can be good communication can solve everything, and knowledge can overcome all obstacles. These will lead to successful outcomes that are worth all your and your team's efforts.
So, let's give it a try and let's create many compelling stories and evidence which you and the team will be proud of!