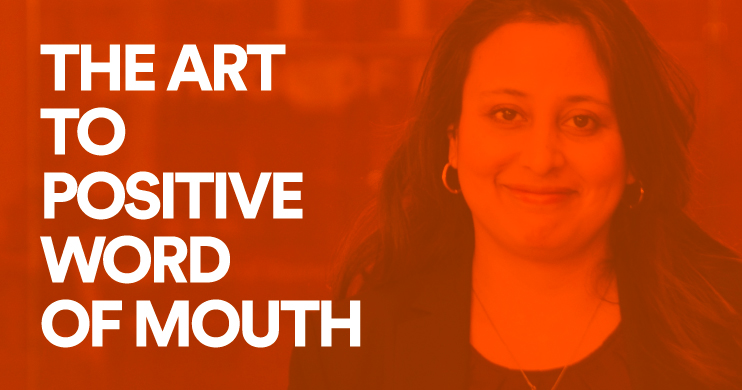 From the perspective of customer evidence, a quote is a powerful and concise way to showcase impact and value.
In a world where short and sweet reigns supreme, a quote grabs the attention of audiences with limited attention spans. A quote is easy to consume and to share.
With just one sentence, a quote from an advocate customer can get you noticed, potentially sway an opinion or influence a purchase. A quote is therefore a powerful ally to sales and marketing teams.

For example, quotes fit comfortably in sales presentations when the opinion of a happy customer is what's needed to instil confidence and trust in your prospect's mind, boosting credibility and conversion.
Likewise, quotes come into their own on social media, attracting the attention of your audience and enticing them to engage with your messages or offerings as well as helping create a community around your products, organization and brand.
That said, the best quotes are those that lead and enhance your content marketing strategy through storytelling at its minimal expression.
A great quote is one which tells the full story.
How to get started
The key is understanding exactly what you need from the customer quote, which may sound easier said than done.
However, here are some important steps to help you shape and implement a proactive customer quote strategy which I want to share with you.
Set aims: Review your customer journey and identify key points where the voice of your advocate would help customers move along the decision-making process. Quotes are particularly useful in the awareness stage. Decide what message the quote needs to convey and what action and feeling it should elicit.
Take stock: Collect existing customer quotes into a bank - bearing in mind the different impact each will have on achieving your aims. Quotes that speak of quantifiable impact will demonstrate how you've helped customers save time or money or increased their revenue or profits. Other qualitative quotes will showcase the value you bring as a partner., Keep focusing on your content strategy and the main points you want to get across, and then choose your quotes accordingly.
Due diligence: Once you've decided on messaging and channels, you're ready to recruit more happy customers. Whether you're asking your customer to take part in a case study or to provide a testimonial quote, the process is the same. Prepare all the correct documentation upfront to get legal clearance from all involved parties and to avoid delays. Since you'll be using their name and image, your customer will need to understand how this content will be used and to give their explicit agreement.
Make it enjoyable: Getting quotes should be a simple and short process. You'll need to draw up a set of precise questions to ask your customer and to check if they would prefer to respond by email or by phone. Also remember to limit the word count when asking for a quote. It should never extend to a full paragraph. Set clear expectations, be mindful of your customer's precious time and preferences, and finally, thank them for their patronage.
Best timing: It's always a good time to include a quote in your content marketing strategy. As we've seen, quotes are one of the most versatile evidence formats you'll encounter. They are equally effective across social media channels, websites, banners, and presentations.
Meanwhile, asking for quotes can be a great first step to implementing a customer evidence strategy with your happy customers. It can open up further discussions about the how customer evidence assets can benefit both parties in so many great ways.
Remember, when it comes to showcasing impact and value, no one can say it better than a happy customer!