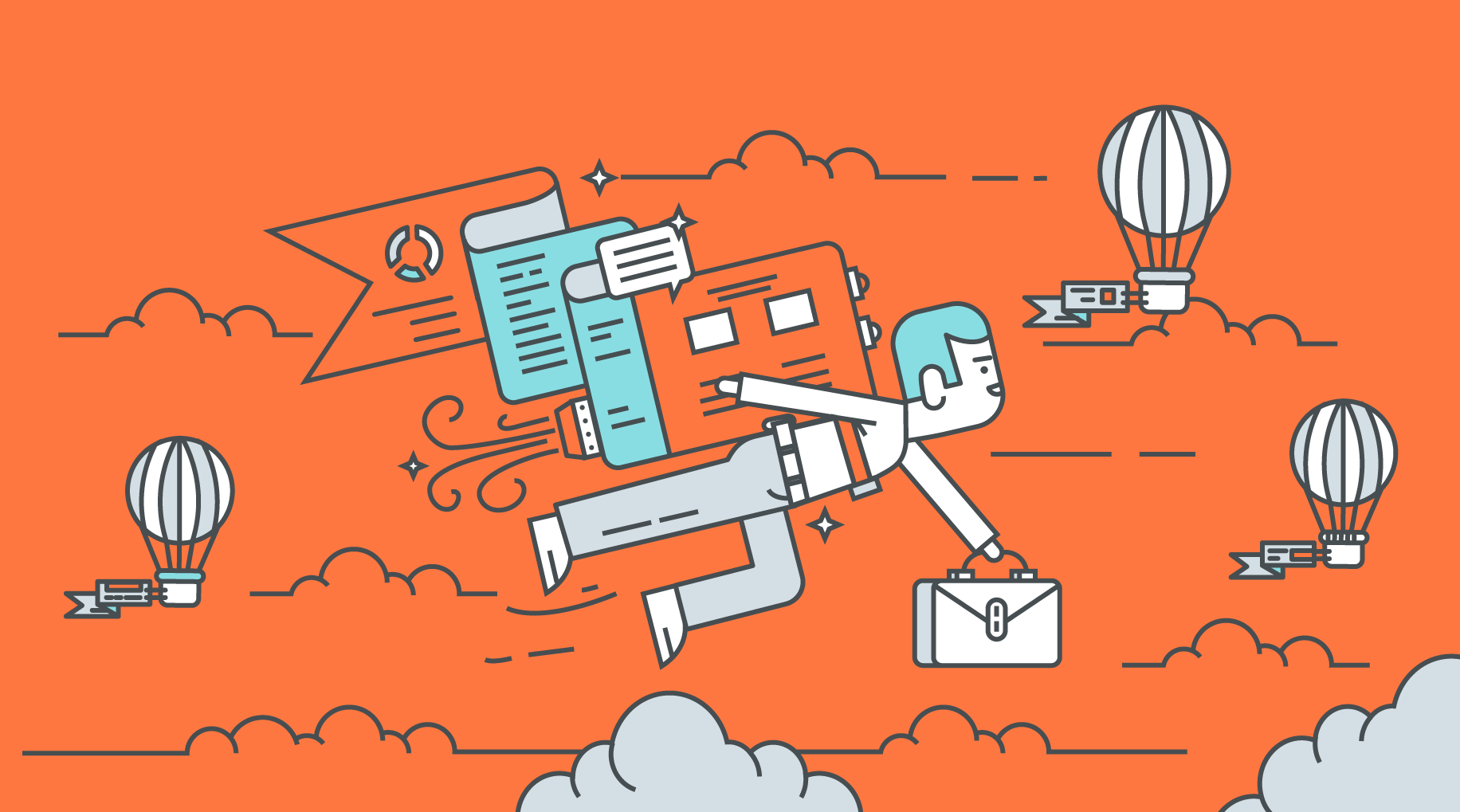 Like many agencies, we're hiring! But one key thing that sets us apart from the rest is our flexibility. We are 100% remote, have been since day 1, and are ready to find the best talent in the world that is in search of this unmatched agility. Keep reading to find out more about our three highlighted openings: inbound marketing lead, technical writer, and web developer.
Before we begin, there are a few reasons why you should join us here at W4U:
Exciting and challenging projects with some of your favorite brands like Microsoft, Twitter, SES, VISA and more

A global team, working from all timezones and in all roles - so there's always someone online

Unlimited room for growth and opportunities to learn and expand your professional skills

Interesting and unique team building opportunities - ranging from 'all hands' Skype meetings to team trips to places like Goa, India

A tight-knit community of contractors and partners to support you professionally and to build your global network of friends and colleagues

A world with NO commuting. So say goodbye to hours spent in the car, on the train, or otherwise getting yourself to and from an office
If this sounds like the perfect job, we totally understand - because we agree! Keep reading to see our current openings and if we're looking for YOU! And today in particular we're highlighting the following roles:
Inbound Marketing Lead

Web Designer / Front-End Developer

Technical Writer / Journalist
Inbound Marketing Lead:
We're looking for an experienced and enthusiastic inbound marketing lead based in EMEA to lead multiple campaigns in our agency environment. You must experienced in campaign setup and execution from initial brief to final analysis, including tasks related to successful paid media and search, plus collaborating with a team of reliable and diverse set of marketers who specialize in content creation. As you'll be working with technology companies primarily, some experience, or the capacity to quickly learn, will be key to your initial and ongoing success.
Your EMEA experience is key as many of your clients will be based in this region, but having a global background and perspective will really make you stand out. One additional indispensable requirement is that you must be an inbound marketing expert, able demonstrate working knowledge of standard automation tools (HubSpot, Marketo, etc) from the start. Our current team hails from all around the world, so you can be sure in this job there's never a dull day and that you'll be building relationships that are valuable and positive to your daily life and work experience.
Does this still sound like your dream job? If you feel your experience makes you the perfect fit, we would love to have an in-depth discussion over coffee and Skype about the following topics:
What are the best strategies for staying organized when you have multiple campaigns with multiple goals running simultaneously?

What will 2018's biggest trends in inbound marketing be, and why?

How would you explain the functionality and purpose of Hubspot to a novice, and how would you use it more effectively to reach your campaign goals?

What was your favorite marketing campaign that you led and why? What were the results?

Think this could be the job for you or someone you know? Make sure to apply today!
Web Designer / Front-End Developer
We're in need of an agile and creative web designer and front end developer to be located anywhere in EMEA. You'll be working with some of the top companies in the region and helping to bring together inbound strategy and growth-driven design. Some of your key tasks will include developing functionality and design in pages in Wordpress, front-end development in HTML, CSS, and Javascript, and doing so in a fully collaborative project cycle. You need have strong troubleshooting skills and experience in resolving performance problems related to website layout and applications. You'll also be guiding content authors and site interns, so having a positive and communicative attitude is key for your success in this role.
This role will be on per-project, but long term basis. You can expect to begin working on 4-6 smaller projects initially with 1-2 larger projects in the future. You'll have the full support of our existing team of inbound marketers, project managers, and account managers during each project. Strong candidates will have experience developing in Hubspot or other relevant tools. You'll be working with an incredible group of professionals who are open and communicative, but will very much let you 'get on with it', so your own time management skills will be key to your success.
When you apply, please be prepared to submit 2-5 website samples you've developed along with:
The clients' requests, needs, and challenges

Your solution and what you did to support clients' needs

Issues you encountered along the way and

how you solved them

Does this sound like it could be you or someone you know? Share the link or apply now!
Technical Writer / Journalist
We're in search of an experienced technical writer or journalist to complement our existing inbound marketing team. If you're based in EMEA, have a strong and demonstrable technical background, and a fluid and clean way with words, then this is the perfect job for you. In this role you'll be building long and short form content in the form of blogs, whitepapers, and similar that are also aligned with SEO and inbound best practices. While English doesn't have to be your first language, you should be writing at a native level and possess a portfolio of work to portray both this and your technical experience. Time management will be integral for your success as we don't micromanage, but we will provide you with the support and guidance you need via our experienced team of project and account managers.
If you really want to stand out, having experience in Hubspot and being certified in inbound marketing will help you push your resume to the top of the list. Additionally, your experience in working in the creation of inbound campaign content and video technology in particular will make your transition into this role seamless. The team you will be working with hails from every corner of the globe, so you can be sure that you'll learn something new every day and have plenty of opportunities to communicate with and get to know a truly diverse set of people.
If you think this could be the job for you or someone you know, make sure to send your application ASAP!
---
Have friends or think there could be someone in your extended network who might be the right fit for one of these openings? Make sure to share this post!