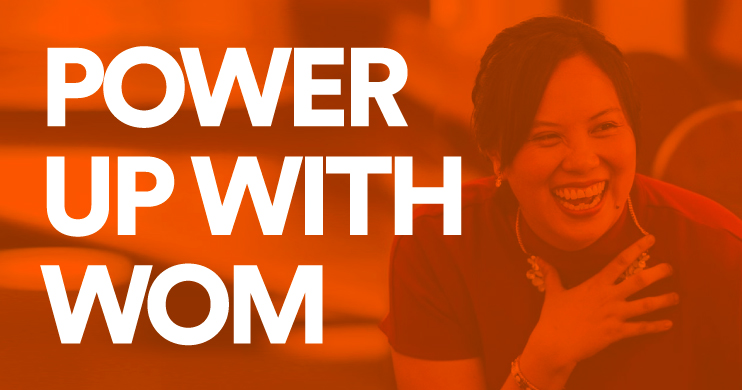 "Where shall we eat?" I asked my friend when we were at the mall. "Oh, I've heard there's a restaurant close by which is excellent - my mom swears by it," she said. So off we went to have lunch there, and true to expectations, it was very good.
Now this might seem very normal to ask our friends, relatives, and colleagues for their thoughts, recommendations and reviews of just about anything. In fact, the world over, most of us love talking about the brands that we like, love and hate, and why we feel that way: HubSpot even says that consumers discuss specific brands casually 90x per week.
And why shouldn't we? Most of us get news and information from our close circle. And because we're social creatures, we love to share and hear what our loved ones and peers say.
Consider these statistics:
How WOM builds trust, loyalty and buzz in today's global markets
Word-of-mouth (WOM) is defined in marketing "as an action taken by a company that ends up motivating people to talk about their products, services, or brand spontaneously." In today's digital world, building trust is the forerunner in creating an impactful brand. This trust is built through WOM interactions between people, not the brand to people, or the interaction of a brand's current consumers telling their friends and followers about it.
Here are some statistics about the impact of WOM in marketing:
92% of B2B buyers are more likely to purchase after reading a trusted review. (G2.com)
91% of B2B buyers are influenced by word-of-mouth when making their buying decision, (USM)
81% of marketers said that exceptional service was their method for promoting of mouth to happen (Referral Rock)
Interestingly, one of the studies from the Word of Mouth Marketing Association (WOMMA) found that B2B marketers stand to gain even more from WOM than their B2C peers: "At the low end, for fast moving consumer goods, offline word of mouth is worth five times more than a paid media impression. For higher consideration categories it's more than 100 times more valuable."
The Asian way - where "earned" trust counts more than anything
In the Asia-Pacific region, WOM is in such high regard that according to a Nielsen survey across Asia, 88% of consumers placed the highest level of trust in WOM recommendations from people they know, with Filipino consumers leading the way at 91%. This is then followed by trust in branded websites (78%), editorial content such as newspaper articles (71%), and consumer opinions posted online (70%).
But what is interesting to note is that while WOM recommendations from people Asians trust is the best method of promotion, when combined with TV and digital, it becomes even more powerful. It entices people to act. And especially with online channels which make it easier to "act" on WOM recommendations, either by finding out more info (e.g. checking out the website or social media channels) or by taking action (i.e. purchasing or reaching out to a customer representative). It's this combination of using both traditional and digital channels (or offline and online channels) that seems to yield the best ROI for the region.
"Mastering online word-of-mouth marketing techniques can result in quicker and viral reach. Brand marketers can widen the circle of trust, by engaging passionate brand advocates to amplify their message and giving them a compelling reason to talk. Trust is fragile. Practice transparency and accountability, because if trust is broken, your advocates also have the power to damage credibility and reputation," says Craig Johnson, Managing Director, Marketing Effectiveness and Reach portfolio, Nielsen Southeast Asia, North Asia and Pacific.
How to reap rewards from WOM
So, with WOM clearly a key marketing method in Asia, here are some ways to integrate its power into your marketing planning, especially if you're looking into getting a strong foothold into the region:
Make it easier for others to share through storytelling: Everyone loves a good story. When people share their recommendations, it always begins with their unique experience and how they've personally been affected. To apply this to your business, you should consider using customer stories, especially engaging ones which you can amplify with assets such as video teasers, infographics, and social media banners. These can be used to fuel viral sharing and for personal recommendations. It's also important to localize your content, as in certain markets, such as Vietnam, Thailand, Korea and Indonesia, the local language is preferred over English.
Maintain a robust online presence: As well as having an effective website, you'll need a strong social media channel presence. Remember, Asia has the largest numbers of social media users worldwide. Once customers have heard about your business through WOM, they'll usually want to try and "act" by searching your website or social media channels for information, or better still, to get in touch.
Offer advice, tips, and other how-to content: People always appreciate content that's geared towards helping others. So, think in terms of doing just that. Valuable content, such as tips, how-tos and the like, command high success rates in getting people to share with their peers, and even more so when this type of content has impacted their experience positively.
There are more ways to harness the power of WOM, and I hope that what I've shared will be helpful. I always remember this quote from Jeff Bezos, Founder and CEO of Amazon which I believe exemplifies the impact and value of WOM on your business: "Your brand is what people say about you after you leave the room." Please connect with me to share your thoughts and tips, I'd love to build on this conversation with you.