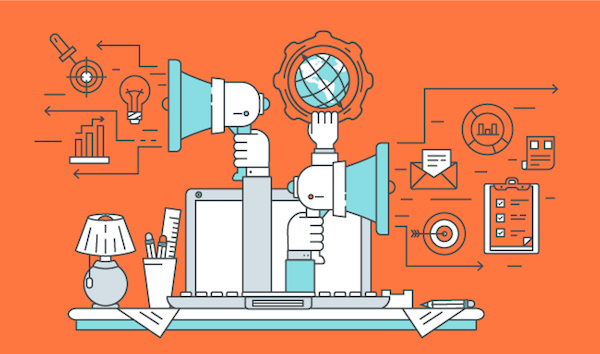 Adrian Mole knows it - growth is good but painful. Scaling to serve international markets brings countless challenges, and being a 100% remote company with employees working all across the globe, we have experienced some of those ourselves. Here's what we've learned: the 6 C's of internal communications and marketing for succeeding internationally:
Communication
Good communication is key to having successful teams and a profitable company, but when you've got team members located everywhere from the Philippines to North America, it becomes a bit more difficult to maintain.. There is the obvious obstacle in the form of time zones; sometimes it's impossible to organize a meeting without someone having to attend it extremely late or early in their day, and unbeknownst to many CEOs, most people are not huge fans of 4 a.m. Skype calls. The tricky part about maintaining good internal communication is knowing how to regularly keep in touch without spending too much of employees' time on fruitless meetings, which can kill productivity and motivation.
Tip:
One of the methods we at Wings4U use and warmly recommend are what we call "daily huddles": short 15-minute calls where everyone on the team talks about their priorities for the day and any blockers they might have for completing their assigned tasks. This way everyone is informed about what is going on, and problems can be solved early on.
Clearly Defined Roles
The more branches there are, the harder it gets to control everything. The C-suite doesn't have the time capacity to deal with everything that happens on a small scale, which is why the team hierarchy and every person's roles and responsibilities have to be crystal clear. Most misunderstandings arise from vague instructions, and lead to "I thought it was X's job to do it."
Tip:
Break down complex projects into small and measurable tasks, and use software such as Trello (which we highly recommend) to keep track of the deadlines, percentage of the job done, and the responsibilities of everyone on the team.
Culture-neutral Environment
When your teams are made from diverse groups of people coming from different cultural backgrounds, you should be aware that there is a possibility for misunderstandings and awkward situations. You should have a policy regarding the company culture that respects everyone's cultural backgrounds and beliefs and doesn't make anyone uncomfortable.
Tip:
Jokes related to one's culture are a dangerous line to walk,, so it's best to avoid them; no matter how confident you are that the other person wouldn't mind. We're not suggesting that all employees should act like robots (which would be fun to see on the dancefloor), but always keep in mind that someone might get offended by something that is perfectly acceptable in your culture, so make sure to keep the communication culture-neutral.
Centralized Metrics System
The easiest way to enable comparison between branches and to be able to optimize and correct the strategies that aren't working is to create a centralized metrics system that will be applied by everyone. Define your KPIs and choose which metrics to analyze, and have every team follow these instructions.
Tip:
One way to do so is by creating a template where the teams fill out weekly metrics reports, and assign a day of the week (ours is Monday) for an alignment meeting where the team will present the results to their superior(s). This way you'll be able to keep track of how things are progressing, and to compare results on a weekly basis.
Customized Content
One thing we learned from Cinderella is that one size doesn't fit all, and if you're searching for "prince charming" leads, you'll have to customize your content to every international branch you have. While some of your messaging, such as taglines and company slogans, should be uniform when possible, adjusting the content to each international audience yields better results.
Tip:
Do an audit of your existing content assets and make a list of all everything that could be valuable in another market. You'll save time and money by just rewriting, localizing, and/or translating these assets to fit a different audience instead of creating entirely new pieces from scratch.
Criticism and Feedback From Everyone
Working in different companies, I've noticed that sometimes superiors discard people's opinions just because they're new to the company and "don't understand how things work around here." A fresh pair of eyes is a unique opportunity to receive valuable input on how things could be improved, because once you've been doing something the same way for a long time, the blade of your criticism gets dull.
Tip:
Create an open communication atmosphere in your company (something we're very proud of) and encourage everyone to participate by giving their 2 cents (that's $20 per every 1000 employees) about anything that is company-related. Fear of speaking out has ruined many companies (remember Hooli from the Silicon Valley TV show?), so ignoring the voice of your employees is the worst thing you can do.
To learn more about how to successfully scale your marketing internationally, look for more tips in our