Here it is: the marketer's dream - a fresh, new lead. So shiny, so tempting to throw to the sales team like a gladiator to the lions...But do you really want to take the of risk seeing your lead torn into shreds instead of converting into a customer? For this, the lead generation machine can always benefit from some lead nurturing oil to help smoothen and speed up the process.
If you are, like most people, ready to walk the longer route to avoid the pushy guy handing out flyers, then you're well aware of how off-putting it is to be harassed with sales offers you're not interested in.
And even though we know from personal experience that an aggressive, salesy approach usually does more harm than good, many businesses seem to forget about it when it comes to handling their leads; thinking in numbers and ignoring the fact that most of them aren't ready to buy immediately.
Playing the Short Game
Yes, it's tempting. You just got a new lead and it's looking good, and it would be so easy to hit them with your best sales pitch straight away, but please try to refrain. Remember what we said in the post about lead nurturing? Even if you just had the three most incredible dates of your life and are thinking about a possible future with that person, please don't get on one knee just yet.
When the marketing and sales team aren't aligned, there's often a game of hot potato going on. Marketers focus on the quantity instead of the quality of leads and keep sending them to the sales team to deal with, thinking that their job is done.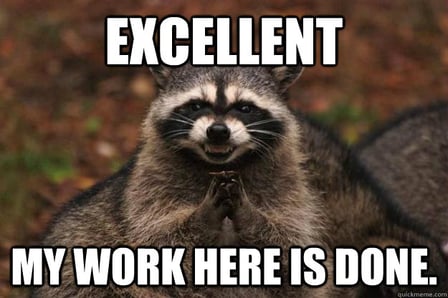 Just 56% of B2B organizations verify valid business leads before they are passed to sales (source: Marketing Sherpa). As most of these leads aren't even remotely ready to buy, the sales team wastes time contacting them, which leaves both the salesperson and the lead frustrated. As you can imagine, this doesn't improve the relationship between the marketing and sales team, but creates additional tension instead. This causes the lead generation process to crumble and the salespeople to think of marketers as of "incompetent slobs who hang out on Twitter all day and get paid for it" (anonymous source).
Playing the Long Game
Lead nurturing is a process that takes time and resources, and it's not an easy one to create, either. If you're not using any kind of CRM software, things get even more difficult as you're forced to manually track the all the activities associated with your leads. You have to think about the type of content to nurture your leads with and about the right time to do it. You have to have clearly defined criteria for advancing Marketing Qualified Leads to Sales Qualified Leads. And of course, you'll need two teams working together instead of stealing each others' staplers and talking behind their back. It all seems like too much work.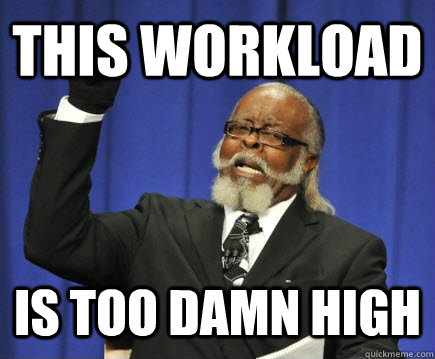 Why Is It Worth the Wait?
Targeting users with content relevant to their position along the buying process yields 72% higher conversion rates (source: Aberdeen). That's a solid percentage right there, and we're sure no business would complain about getting higher conversion rates. Lead nurturing is a marathon, not a sprint, but if you look at it in this way, it helps convert leads into customers when done properly.
Lead nurturing may not be right for every business, as some industries have extremely short sales funnels and wouldn't benefit from this approach. But in most B2B cases, delighting and informing your leads helps establish a relationship which is crucial for their decision-making process. Even after a lead becomes a customer, you can use lead nurturing to inspire them to promote your brand and bring in new leads, as word-of-mouth remains one of the most efficient and trusted promotion channels.
Are you thinking "well now, this lead nurturing thing doesn't seem like such a bad idea"? Great, contact us and let's talk some more about it. Or you can get additional information first by downloading our Lead Generation with B2B Marketing ebook!