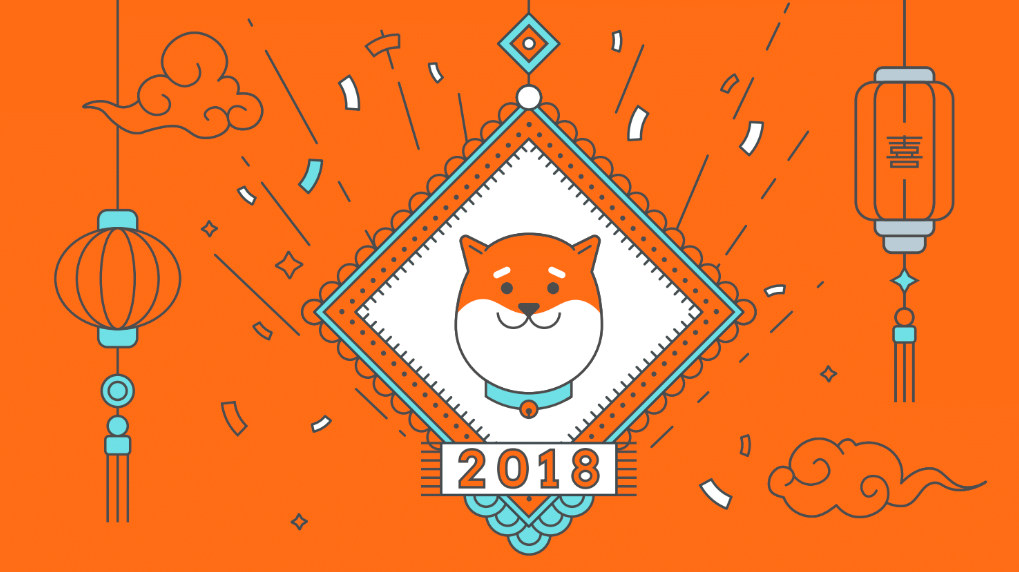 Xīn nián kuài lè! In other words, Happy New Year in Chinese! Today we're taking a closer look at this important Chinese holiday, what it means, and how it is celebrated.
With our worldwide network of artists, partners, and clients, we're always looking for ways to celebrate meaningful events together. Today we're looking east and celebrating Chinese New Year.
You may already know a little bit about Chinese New Year or the traditions and beliefs surrounding it. There are 12 Chinese zodiac animals that are used to represent years, and in 2018 it is the year of the Dog. These zodiacs are also applied to people that were born in their year and are often viewed as a way to determine your future and events for the year to come. If you're unsure which zodiac is yours, you can find out: Chinese Zodiac.
Chinese New Year is also known as "Spring Festival". As it's widely celebrated in many countries around the world, we asked our team member Bernice, who is from the Philippines to tell us a bit about how Chinese New Year is celebrated where she lives. As Bernice's Chinese astrology sign is the Dog, it's her year!

1. Food: Chinese New Year Dishes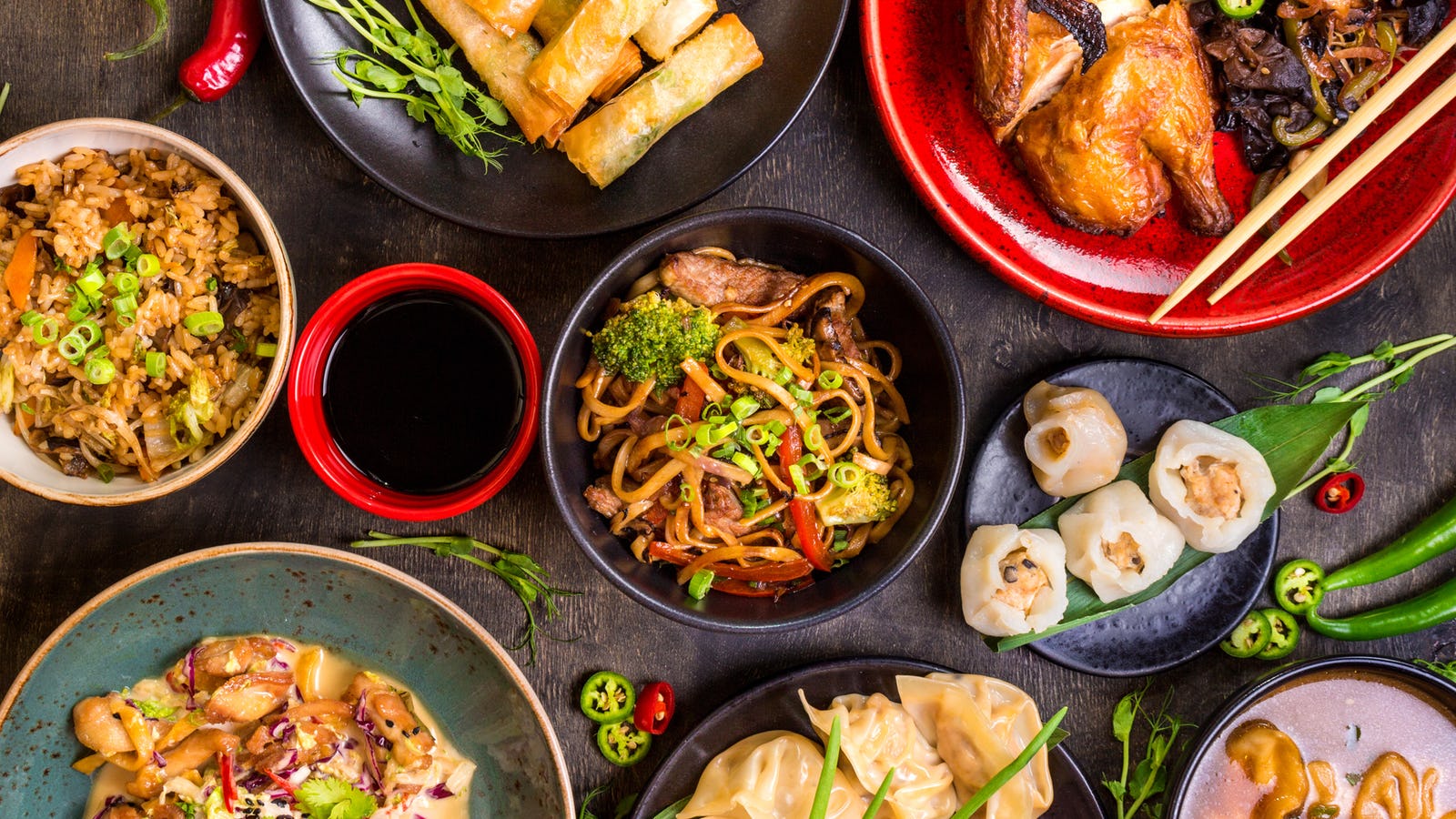 Source: chinesenewyear2018.com
Food is one of the things that the Chinese take the most pride in. And of course, lot of care and thought is put into the menu for the most important holiday of the year. As with Chinese New Year activities and decorations, the dishes are created to give blessings for the next year. Both the names and looks are symbols of wishes for prosperity, happiness and auspiciousness. In China, the dishes mandatory to eat that time are spring rolls, dumplings, noodles, steamed fish, chicken, nian gao (rice cake) etc. In Philippines, we give "tikoy" (what we call it locally) or nian gao to celebrate the Chinese New Year. You would find it in all supermarkets, in all various local flavors.
Chinese New Year also is a reason for us to go to any nearby Chinese restaurant (they're everywhere here in Manila), as there are special treats and dishes served during this holiday.

2. Lucky money in the envelope
Source: chinesenewyear2018.com
Both in China and in the Philippines we also give out what we call "ampao" or a red envelope with some money in it to family and friends. Also called red packets or pockets, they include money. This money is supposed to help transfer fortune from the elders to the kids. They can also be given between bosses and employees, co-workers, and friends.
3. Parades & fireworks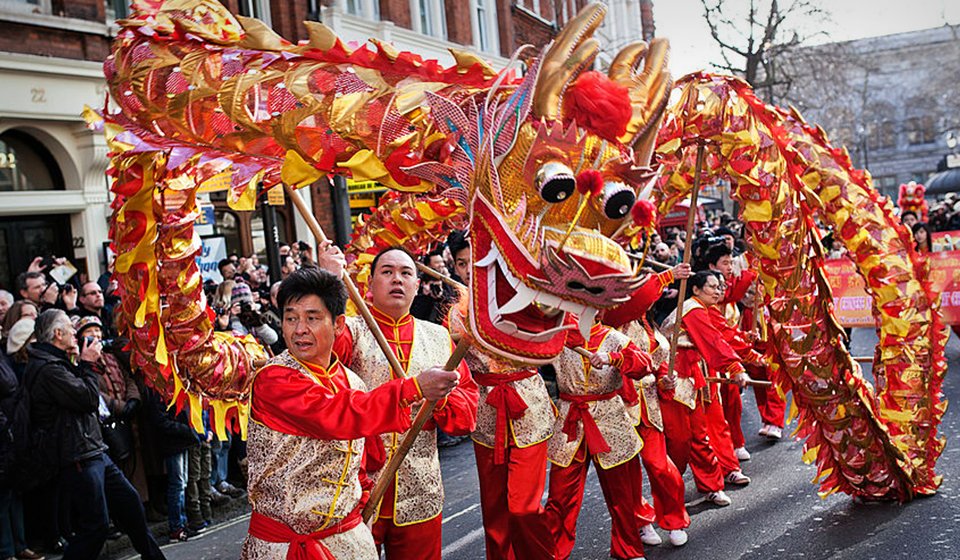 Source: Chinatown.co.uk
As in the myth about Nian, firecrackers are supposed to scare off monsters and bad luck. So people stay up on Chinese New Year's Eve and set off firecrackers at midnight. They would repeat it in the morning to welcome in the new year and good luck. You can witness parades, dragon dances, and more at various public areas. If you stay in the Philippines, I recommend checking them in Binondo, Manila. They say that Binondo is among the oldest "Chinatown" in the world, built in 1594.
Is Chinese New Year is celebrated in your country?
Tell us about it in the comments below! This blog is the first one in the CARE program where we visit cultures and holidays around the world. Be sure to check back next week for more info and to find out how you can participate too!