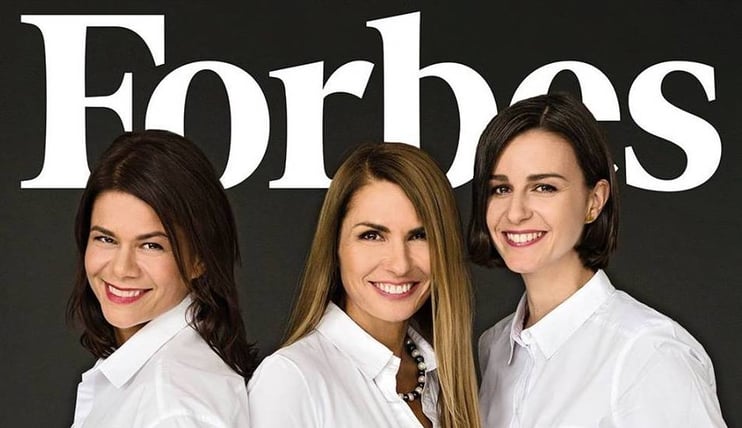 Being on the cover of the Forbes magazines is my BIG dream come true. I am an entrepreneur by heart and so there's nothing more exciting and fulfilling than seeing an idea becoming a reality. It also came at the great timing as we are celebrating our 10th anniversary, and for the first time ever, we are telling our story.
10 years ago, I had a dream. The dream was inspired by women. By women who wanted to work from home and take care of the kids at the same time.
Today Wing4U is not about working moms only. We are a 100% remote company with clients and colleagues from all over the world. We grew into a global digital marketing agency with clients like Microsoft, Twitter, SES and have headquarters in Czech Republic, Singapore and Seattle.
I'm proud to be part of the global phenomenon known as remote work. Remote is the future of work and I would like to thank all of the people who supported us, challenged us, inspired us, and who gave us a kick from time to time so that we could constantly keep growing.

Here is the english version of the Forbes interview with me:

DOLNÉ HONY – SEATTLE – SINGAPORE
She dreamt up her business. She started it during maternity leave in the financial collapse of 2008 but nevertheless managed to get her B2B company into the global arena. Now they are represented in 94 countries and have headquarters in the Czech Republic, Singapore and Seattle. She counts Microsoft, Oracle and Twitter among her clients. The annual turnover of her company is more than 3.5 million USD. Maria Sztarovics tells her story for the first time - how she built a multinational business from the comfort of her home and on the side, how she manages to collect art, dance hip-hop and meditate in the Amazonian rainforest.

As a child, what did you want to be when you grew up?
A flight attendant, just like my aunt. She was always well-dressed, flew around the world…this was attractive to me. I eventually found out what her work involved and I became less interested. I had a few jobs in bars under my belt and said to myself…I will travel the world, but people are going to serve me (laughs).

How old were you when you had the opportunity to travel for the first time?
I was in college. I held summer jobs in the US, and then in Portugal; it's a beautiful country…I fell in love with it! I became acquainted with a group of artists who inspired me so much that I decided to do something creative after finishing school. I took a job in an ad agency; a modern form of artistic expression, right? I then moved to Prague and started to work for the American agency, Euro RSCG (Havas Worldwide). I was quickly disillusioned. Instead of living the creative (designer) life that I'd envisioned, my colleagues and I were moving hot dogs around in Photoshop for Tesco flyers.

So you told yourself it was time to get out of there?
Exactly. Marketing was a good choice, but I realized I was lacking a business education and needed more experience. I wanted to find a company that could provide me with the opportunity to learn while working. I had no idea what company this could be…I was simply dreaming. So, I visited recruitment agencies in Prague, shared my thoughts and left resumes. A month later, I heard back from one of the agencies who suggested I apply for an opportunity at Microsoft.

Did you hesitate?
Yes, a little. Well…my dad told me at the time, "Bill Gates is the richest man on the planet, so GO!" So, I went. I was selected and was on a plane a week later…off to Microsoft's headquarters in Seattle. I was en route to a year-long training in their Sales Academy program. Then things took off…training in France, the US, and Ireland. I really loved the international aspect. I had a dream to work at Microsoft's offices in Paris, to have a management position in an office on the 37th floor of La Défense. For a girl from Dolné hony (a residential part of Bratislava), this was the most prestigious job I could have imagined.

Did you get the job?
We signed a contract for my dream job with an amazing salary, and then they told me it wouldn't work. I was from Slovakia and our country's entry into the Schengen Zone hadn't been completed. It was the biggest shock of my life.


What happened then?
I had an awakening. I realized I would soon be thirty and I hadn't focused on anything in life besides work. I reassessed my priorities, met my current husband, and was pregnant within a year. Then a miracle happened…my "dream job" came after me. I got the opportunity to take part in a project similar to my original Parisian skyscraper dream: but this time it was at Microsoft's central offices in Prague.

So, it all worked out for you in the end?
Things just started to happen for me. I eventually realized that I didn't want to climb any corporate ladder. Those who go higher must, as a rule, make many sacrifices. I wanted to have a work-life balance, to be a mom while working on interesting projects at the same time. I was convinced that I could do both.


And could you?
Of course. The offer came just before going on maternity leave. It occurred to me that I could join forces with other women who also weren't able to work full-time at Microsoft. So, we created a team of "super-moms". Today you would call this job-sharing. We shared the work as a group and I was eventually offered work on a concessionary license instead of as a Microsoft employee. I now supplied Microsoft with my services. I think that's when my "internal entrepreneur" awakened. I realized I don't like having a boss (laughs). Meanwhile, I learned that I was my own best boss…I was even harder on myself.
What was the thinking behind starting a company?
I wanted to share the work I was doing with other people. I began thinking…what if there are more people who have to stay at home to look after their kids, or their parents? Or perhaps there are others who simply want to travel the world and take their work with them?

Weren't you scared at the start?
It wasn't a clear choice. I thought about it while pushing the stroller. I discussed it at home with my husband. Robert had worked as a business consultant, so he asked me lots of questions. Our marriage vow was that we would fulfill our dreams. So, we took a deep breath, pushed forward and never regretted the decision.
Tell us about your beginnings.
I started the business during my maternity leave in the middle of the 2008 economic crisis. We knew very well what it meant when they cut marketing budgets. Thus, we had to adapt our services to sales as much as possible. Everyone wants to grow and expand, even during a crisis. So…we built on this.
Was Microsoft the first client with whom you grew?
We had an advantage…we knew the company inside-out. At the start, we worked on newsletters for Microsoft's financial and retail divisions across Europe. Later, we moved on to larger projects for subsidiaries in other countries. And they're still our client today, almost ten years later.

What was the largest project you worked on for Microsoft?
The reference program (Global Advocacy program) is a program where we work with Microsoft's biggest customers. It involves their major clients such as Coca Cola, Raiffeisen, Lidex, and Puma and it has a direct impact on sales opportunities. Initially, we provided services for the Central and Eastern European region. We later expanded to other EU countries. They then asked us, "Can you do Latin America?" So, we started hiring people from other countries speaking many languages. Then came Asia. Today, 25 people work on this program globally, except for the US.
Why not there?
We would need to form a partnership with a strong American company to win a contract in the US. We formed a strategic relationship with the B2B marketing agency, Yesler, who might have otherwise been our competitor. Instead of competing, we convinced them to work with us. They cover the American market, and we collaborate with them.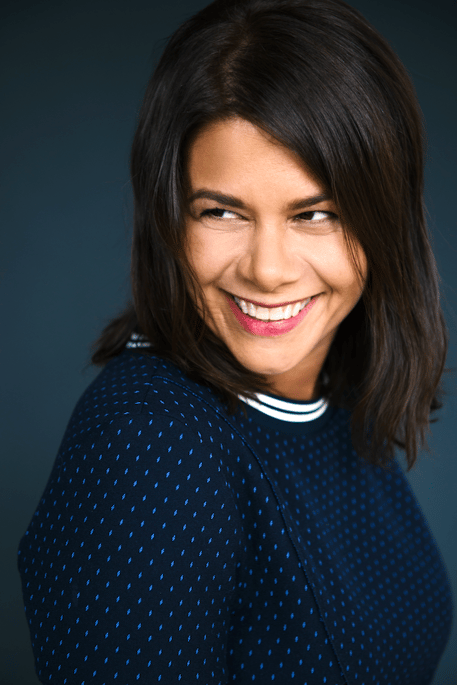 What else does your company do?
The reference program led us to think about work on case studies, or in other words…on customer stories. Through case studies, we showcase successful use of software products or solutions. You can find success in any country. Not only US success stories, but also Slovak, Columbian, and Vietnamese examples. Our case studies serve as inspiration, they help businesses understand how to get the most out of what they have purchased. As of today, we've written more than 500 of them. We also began making illustrations for successful campaigns, creating infographics and videos. As they say, a picture is worth a thousand words. We create all of this with our international artists in every imaginable language.

Then, another international client followed – the Twitter social network. How does it happen that such an important player assigns you a job?
We wanted to diversify our portfolio. Ideally, we wanted to bring on a "sexy" client such as Spotify or LinkedIn. Twitter didn't even occur to us initially. We didn't even allow ourselves to hope for this. They addressed our Singapore office during their IPO (initial public offering); when they were growing rapidly and needed to support their global sales team. Their new manager knew us from Microsoft, where we had already proved our ability to service projects in multiple countries around the world. We supported this client's sales by creating success stories about campaigns for various companies. We measured project success by their number of tweets, their engagement rates, and impressions.

Can you give an example?
The Twitter campaign #getthelook for L´Oreal, Australia linked with the Cannes Film Festival in France was very successful. We helped Twitter to prove that the #getthelook campaign worked well due to their paid services. The additional aim was to make sure that other Twitter customers like Rimmel London or L'Oréal (in other countries) were inspired to take advantage of the paid tools that Twitter was making available to them. We live in a referential industry, so work slowly began to come to us on its own based on good recommendations. Later we gained clients such as Oracle, BNP Paribas, and Home Credit. We were experiencing organic growth and "picked" new countries like apples.
What else do you work on?
We've moved into inbound marketing. I call it "modern", but many know it as content marketing. The primary goal is to educate people using content. If they see you as a comprehensible and available source of know-how, they'll be more likely to buy from you. You follow the client on their customer journey to the product. In each phase of the decision-making process, you provide them with relevant information. You build a long-term relationship with them. In my opinion, the challenge is to move from self-serving marketing (which is about pretty images) to something that makes sense and brings about expansion. Recently, we became a partner for Hubspot, a global company that is a leading platform for inbound marketing. This type of marketing has already helped us move from gaining clients from references to enabling customers to find us on their own. That's exactly how our last client found us, one that we're very proud of.


Who is the client?
The high-tech company SES. They provide global satellite services and have annual turnover of up to $2 billion USD. We create complete marketing strategies for them based on inbound marketing. This is one of our most interesting accounts and we worked very hard to win it. We also won a contract to support inbound marketing for the Slovene company, NiceLabel. They are a successful software company whose systems for processing barcodes and labelling are used by more than a million businesses worldwide, including Ikea and Lidl among others.

How hard is it to win such projects?
You typically have to beat 5–10 companies while fitting within their budget. You need to develop a plan based on the client's requirements, and sometimes answer as many as a hundred questions in the process. Then, a face-to-face meeting follows where you need to convince their executives your accounting is in order and you meet all legal requirements. And if it's a corporate client, the process is even more difficult.
Why?
They usually have a closed list of suppliers, which they try to keep at a minimum. You have to give a good reason for them to put you on their list. If you're already there, then you're competing against very large agencies like Wunderman. Our competitive advantage is that we caught on to inbound marketing at the start and we're also able to deliver (services) internationally. This makes us able to compete for more types of contracts.
What other competitive advantages do you have?
Our biggest strength is our global reach. Because we're not a corporation, we're able to take on small and large scale projects. We are a choice between local agencies, which do not have the experience of operating internationally and large agencies, who are effective with large budgets.
Explain the size of the projects you work on?
We take projects as small as two thousand dollars, and year-long projects as high as $200,000 to $350,000 USD. Our biggest programs have a value of a million dollars annually.
Is there a Slovak business that you would like to work with?
In Slovakia, businesses like ESET or Pixel Federation might be a fit. On the other hand, these companies are already known and successful abroad. It would be my dream to find a Slovak software company that has the potential to grow globally, one where we would be able to give them wings.
How are you able to help them?
It is important to find out what their unique selling proposition (USP) is, then to set up a strategy for the best content for their communications. Content could include blogs, eBooks, case studies, infographics, videos, but would most likely be a combination of these. Then, with the help of inbound marketing and remote teams, they conquer the world.
Where do see your company in the future? What projects will you work on?
We're thinking about creating a global headhunting agency recruiting remote teams or individuals. If you were to ask me, what we would like to be thought leaders in – it would be the combination of inbound and remote. Digital marketing work for people who work remotely from all around the world. People work for us from Brazil, India, to the United Arab Emirates, Germany, New Zealand, the US, Great Britain… This is the future…enabling people to work in new ways. All you have to do is look at millennials, digital nomads who travel the world with only a backpack and a laptop. When we were looking for someone for the German market, we started cooperating with a German lady who lived in Chile. A couple of years later, she decided to move to Portugal and this didn't impact her work. She took it with her. This doesn't just apply to individuals. Entire teams move. Sometimes they work for three months in Croatia and then move to Thailand.
How many employees do you have?
Our internal team consists of 33 people and we work with 80 more. We once had as many as 150 people, but we cut numbers as part of our reorganization.
How do you find new people to work for your business?
We use LinkedIn most often. We connect with various analysts, marketers, graphic designers, and copywriters. We're always getting more projects and this requires constant recruitment.
You don't use the word "freelancer". Why?
I don't like to distinguish between internal employees and service suppliers. It sets up a sort of hierarchy and various privileges. Our culture values equality. We call our people "artists". Seth Godin inspired us to do so. He says it doesn't matter if someone spends the entire day looking at Excel spreadsheets or if they are programming. If they do their work with all their heart, they're artists.
Isn't it difficult to set up a functioning corporate culture? After all, you have employees from all corners of the world, who don't meet face-to-face.
It wasn't difficult for us, because we were born as a remote business. What's important is that we meet each day for at least 15 minutes via Skype, even if we divide-up meetings based on time zones. Every three months, we hold big company-wide all hands online meetings. We have a team-building session once a year where we barely work. Instead, we talk about families, children, life, our interests. One of my favorite team-building events was on a yacht traveling from Turkey to Greece. We've also had team-building events involving kick-boxing and yoga.
What are your aggregate earnings for all countries combined?
During our first years, we had aggregate earnings of around $220,000 USD (183,000 EUR). Our biggest growth came in 2015 when we completed a merger with the Czech company, Bioport. Our revenue grew from 1 million USD to $2.5 million USD (2 million EUR). This year, we passed the $3.5 million USD (3 million EUR) mark.
Do you ever get the feeling that money has messed with your head?
I don't think so. In my opinion, money is just an amplifier of who you are. If you are a bad person, you can become even worse. If you are a good person, you have the means to become even better.
Let's look at how the market functions. In your opinion, what boosts sales the most?
I believe it's most important that a company is searchable online. Roughly 70 percent of people make their decision to buy something or not long before the time of purchase. Meaning, they first look up the product online - that requires good SEO (search engine optimization) on the part of the company. It also helps when businesses share their know-how. Here, we're getting close to modern marketing. It's good to have different types of content and a social media presence…it's not enough to have texts or blogs only. You have to incorporate videos, "how-to" guides and infographics.
Do you have a tip for how to work with customers?
For me, it's most important to understand the customer. Stand in their shoes and their roles in their corporations. I have an advantage in that I know the corporate world very well. At training sessions, they always told us, "leave your EGO behind the door."
Where do you see your business…say, five years from now?
You know…after ten years, I'm trying to move more into the background. I am leaving more work to my husband (together we have a majority share in the business, the third partner is Matěj Bacovský). Indeed, we've just sort of switched places. The company is established. We have working processes and professional management, so I no longer have to be on every customer call. Despite this, I still look after our biggest reference program together with our strategic partner company in the US. Gradually, I would like to shift to and help to set-up a highly functioning C-level management team who will take over the executive responsibilities completely, allowing the owners to set the direction of the business. In fact, that's the biggest challenge for my business partners and I at the moment; to create a company board and to find managers to handle day-to-day executive decisions. It's not easy though. We've discovered that you can't take short-cuts. You have to find quality people, ideally from within the company; not outside it.
Why do you want to move more into the background?
Mid-life crisis (laughs). My career took me abroad and I was travelling a lot. Now I feel, it's time for the exact opposite. I'm going back to my roots. That's why we're buying an apartment in Bratislava. I want to be here more often and devote more time to myself. I want to fulfill dreams that I've always had that have nothing to do with business.
And what are they?
Last year, I spent a month in Peru among the natives in the Amazon rainforest. I wanted to meditate; to disconnect from the fast-paced world we live in. I also dance. I used to love salsa. Now it's street dance, hip-hop and contemporary dance. I've also been thinking, together with my friend, about setting up an art gallery. I'd like to become an art collector. My coaches tell me that I'm going through some sort of transformation. So, I'm waiting to see what happens. For now, I'm enjoying myself (laughs).
Who is your favorite artist?
I love Malika Favre, who shows women in beautiful poses and colors. I'd also like to acquire more works painted by Sasha Barth.
What else do you invest in?
The main investment to date has been building the company since we are growing without external capital. I tried to invest in stocks and commodities…just about everything but meat, but it's not my cup of tea. I've also invested in apartments. By the end of the year we will hopefully have three. I would like to rent them out via Airbnb. In the long run, no matter what I do in life, I'm almost certain that my projects will have an international dimension.


____________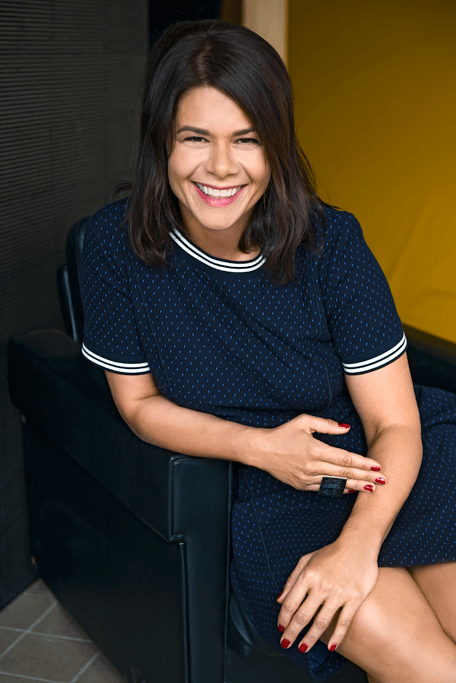 Mária Sztarovics (40)
A native of Bratislava, she grew up in the Dolné hony residential area. After studying pedagogy at Comenius University, she started her marketing career. First, she worked for the US agency, Euro RSCG (today Havas Worldwide) in Prague. After that, she started working for Microsoft where she completed a year-long international Sales Academy program. Upon her completing the program, Microsoft offered her a management job in their Paris office. Ultimately, everything turned out different than she had planned. She began working for Microsoft from home, which led to her setting-up her own "remote" digital marketing agency called Wings4U. She is married with two children and lives in the Czech town, Semily.
Wings4U
This global B2B marketing agency was established in 2007. In 2015, it merged with the Czech company Bioport where partner Matěj Bacovský joined the Sztarovics husband-and-wife team. Each partner has a one-third stake in the business with offices on three continents in USA, Singapore, and the Czech Republic. Wings4U works for clients like Microsoft, Twitter, Oracle, BNP Paribas, Generali and SES. They have over 700 projects to their credit including: marketing campaigns for Microsoft for the Windows 10 launch (in Asia), Dynamics 365 (in the US), marketing strategy for SES (Europe), inbound marketing implementation for Microsoft Alliance partners in the Middle East, case studies (L´Oreal Paris in Australia) for Twitter, and other projects for HomeCredit in China and Visa in Malaysia. They operate in 94 countries worldwide.
Forbes Slovakia; October 2017 Edition
Reporter: Lucia Vanková, Jaroslav Hinšt
Photography: Ondrej Pýcha