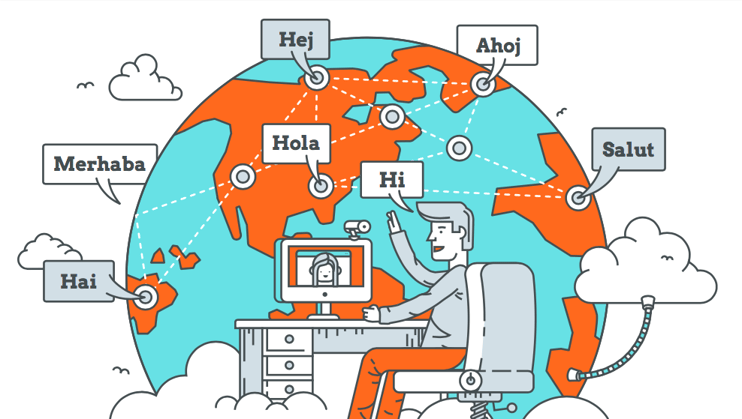 Wings4U was founded in 2008 and it has been ever since a 100% remote company. We are kind of a new breed of agency — where we have people all around the world who are working remotely without having offices. I like to think of us as a company born in the "cloud." At the beginning we had to face many challenges to prove the concept, but luckily working remotely is now becoming a norm, and with the millennials coming into the picture, remote work will be a more and more attractive way of working.

One of the most frequent questions that I am asked in interviews or when explaining our way of working is:
"How are you able to create a company culture, when you do not see each other in person every day?"
I have given this thought, and here are few things we do regularly, which I think have helped us to create a unique culture in Wings4U, even without the daily face-to-face meetings.
1.
Hires Based on Values
We learned the hard way that hiring based on values is absolutely crucial for us. One of our values is Virtual Culture, and we really take time to find out why the candidate wants to work for us. We are not looking for polite answers, but try to really understand if working virtually would in one form or another benefit that person's current lifestyle. Working virtually is not for everyone, in my opinion. You have to be more disciplined and independent, and if the candidate doesn't have those characteristics — we do not consider them despite the obvious skills.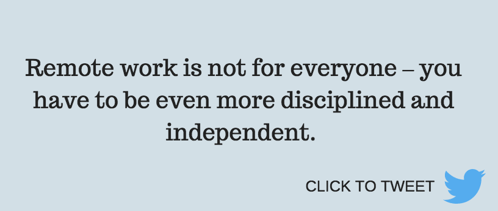 2. Daily Huddles
When looking for a model of how to scale we were inspired by the book Scaling Up, which describes the Rockefellers' habits, and we are implementing these techniques slowly but surely into our organization. One of the super helpful habits is to set up a Daily Huddle (you can call them daily meetings). They are short, and they focus on a priority for the day that is linked to your quarterly business priorities.
It's a fun and productive and quick 15-minute checkpoint that we run every day at 9:00 a.m. in APAC, EMEA and the Americas. We have our cameras on and we start the day connecting, saying hello, talking to each other and setting ourselves up for success.
3. Dynamic Profiles
In Wings4U we like to think of the people who work for us not as employees, but rather as entrepreneurs. We seek people with an entrepreneurial spirit who want to grow with us. This growth is one of our core values in both professional and personal life. We believe that you can be most successful in your business or career when you understand your profile and build on your strengths. We implement the Wealth Dynamics model by Roger Hamilton so we can create teams that complement each other in their strengths. I am a Supporter, a type of person who is great with people and networking, with loads of energy and enthusiasm — but when it comes to systems and tools, I like to turn to my colleagues who are Mechanics to help me out. Take the test if you are interested to understand your natural path to success.
4. Teambuildings
Never underestimate the power of a teambuilding! This is truer for us than for any other type of company. As we do not see each other in person every day, it is very important that we meet at least once a year and spend time together. Virtual life works well, but meeting face to face has its magic. That's why we love teambuildings. We make sure that we get important work done, but also that we have fun. I like to think that having fun may be even more important than the work part when it comes to teambuildings in Wings4U. We usually pick a place where we have a colleague, and she or he creates the experience for us — so it is a unique local experience (not a feeling of being a tourist).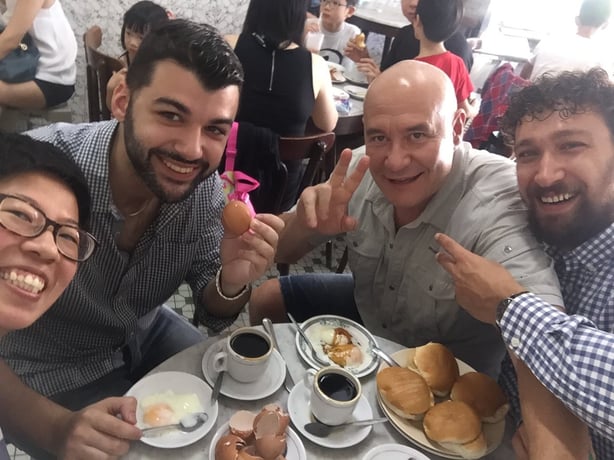 If you want to learn more about day-to-day life in our company here are some of our
blog posts: