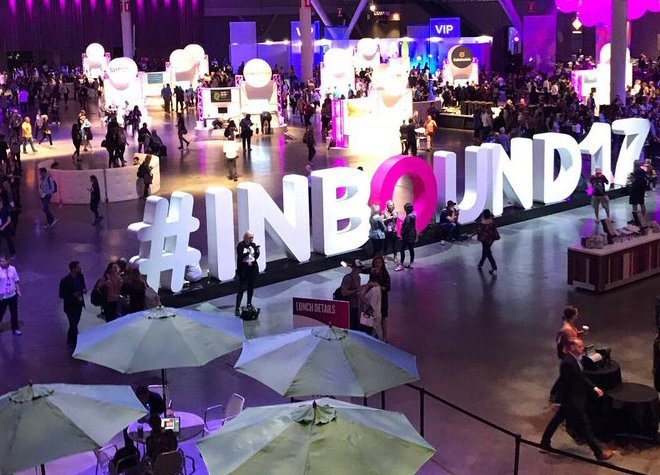 At the start of 2017, experts predicted that video would become the most impactful content format. Just like Despacito became an international hit (and you know it's true when a remote international team discusses the song during a meeting), video has blown the marketing world faster than you can sing "something-something-Puerto-Rico".
This text is inspired by "Video is Changing Everything: How to Catch the Wave" a fantastic talk given by Jason Hsiao, the Chief Video Officer and Co-Founder of Animoto, at #INBOUND17. Whether you're a seasoned professional or a novice marketer, these are the 7 ways to improve your video conversion.
1. Start with Your Best Stuff
Forget building up anticipation and saving the best for the last. The average viewer has trigger-happy thumbs that are ready to swipe to the next thing within seconds, so you better get them curious in those very first scenes. Be direct and place a hook - a question or a quote that will speak about your audience's pain points and pique their interest.
2. Create with Mobile in Mind

Did you know, according to Twitter, that 90% of the videos viewed on their platform happen on a mobile device? There's a similar trend, becoming increasingly noticeable, on other social media platforms as well, and if you're making videos that aren't optimized for mobile, you're automatically losing a huge portion of your audience. Make sure that whatever you promote looks good on all types of mobile devices and different screen resolutions.
3. Use Text in Your Videos

According to Digiday, 85% of Facebook videos are watched without sound. Yeah, those two-hour meetings can get pretty boring. If you want your audience to focus is on what is being said in the video, many can miss the point. Use subtitles and captions whenever possible to send the message to everyone who hits the 'mute' button. Remember the silent movie era: a combination of compelling text and intense scenes kept people coming back for more.
4. Don't be Square - Use Square Video

Nobody knows whether it's the beauty of symmetry or marketer black magic, but square videos get 40% more views and 3 times more engagement when compared to landscape videos. These numbers alone make it worth giving the square format a shot.
5. Reinforce Your Brand

Think of the way you want to portray your company and ensure that the videos you make are in tune with that vision. Every single detail from the choice of location, to the imagery, and people in the video will create different associations in the viewers' minds. What do you want these to be - fun, trust, tradition, innovation…? This is up to your business to decide. Just think of the whole video as a puzzle where everything from the background music to the caption font gives out a little information about your brand and messaging.
6. Authenticity is More Important than Hilarity

Funny cat videos are funny, and that's why we watch them compulsively when there's nothing better to do (and even when there is). Hilarious videos are more likely to go viral, but you shouldn't shoot in this direction at any cost. If humor steals the spotlight from your video message, then the joke is on you. Aim for authenticity - the audience can sniff forced and artificial campaigns from a mile away. Every brand has a unique story to tell; you only need to discover the right way to tell yours.
7. Test, Learn, Improve

Unfortunately, there is no universal recipe when it comes to a successful marketing strategy (although we have a couple that are doing the job pretty well), so the last tip is to learn through trial and error. Test various video lengths, messaging, ideas, learn what works and what doesn't, and make improvements where necessary. Then test again, rinse, repeat.

Has reading these 7 tips got you pumped up about using video for marketing? Guess who can help you turn those ideas going through your head in reality? Drop us a line, and we'll tell your story through video, just like we helped Twitter create a video campaign for the Indonesian market.