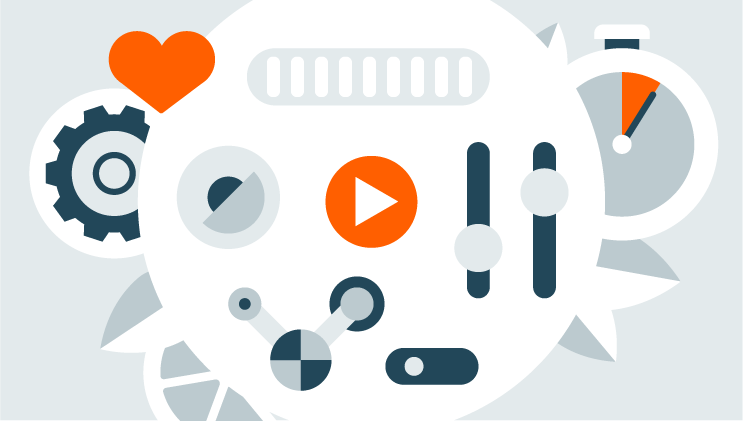 More and more companies are turning to video to connect with their customers. They're using how tos to add value. Tutorials to clarify. And thought leadership shorts to give customers a unique window on the company's innerworkings.
The result? Improved engagement and enhanced trust. Greater customer connection with brands' values, missions, products and key leadership.
Yet, certain companies remain wary of dabbling in video. Doubts centre around cost, production times, ROI and more – because of this, many risk letting a major marketing opportunity to go untapped.
So, here's our step-by-step guide to video marketing production. It shows how, with the right production partner, you can keep costs and production times down, and how you can hone your ideas to keep your viewers engaged.


The Four Steps of Video Production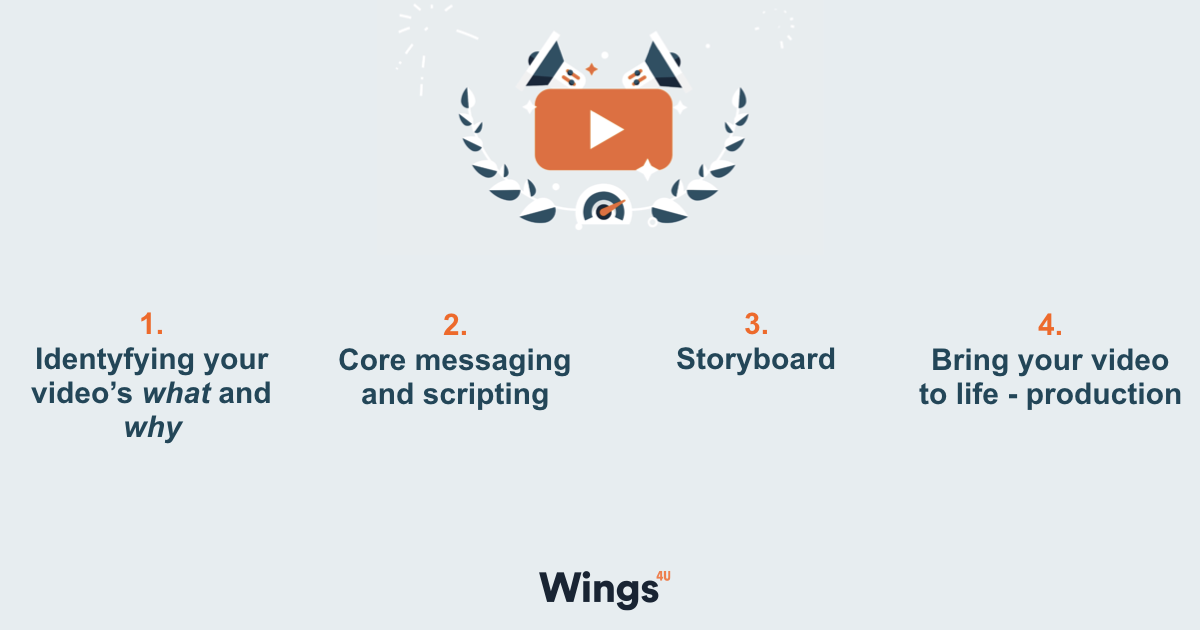 Step One: Identifying your video's what and why
You have an idea. A product. A vision. A story. The first step of the video marketing process is about deciding on the specifics of what you want to share – and why you want to share it.
Your what and why pairing can take almost any form. Maybe your company is launching a new product and needs a hype-generating video preview. Maybe your start-up is gathering momentum and you want to share your history, founders' story and company mission. Maybe you've realised some of your customers need a little help using your products – and so you'd like to release a series of how-to's to help them on their way.
Whatever it is, the what/why is the force that will guide your video production process.
Want to highlight the great work your company does, but unsure of what to focus on? Your production partner is there to help you decide the best route to take to meet your goals.


Step two: Core messaging and scripting
Once you've got your what and why down, it's time to focus on your video's key message. Do you have unique statistics you'd like to share? A catchy tagline, quote, or company motto?
During this phase of the production process, you and your production partner will work to identify your key messaging – used both as on-screen text as well as voiceover.
At the end, you'll have a storyboard of your video's core messages. You'll probably also have started identifying the kinds of visuals you want, based on the story you want to tell. These will be noted in a drafting template, so that they can be incorporated in the next stage – design.


Step three: Design
Does your company's branding have a particular feel or aesthetic? Is it hyper modern? Vintage with a twist? Clean, bold, and sleek?
During the design stage, you and your production partner work together to blend your company's feel with the message you'd like to bring to the world. This spans everything from the typeface used to the visual style and colour palette.
At this point, you begin to try out different options, and A/B test to find the perfect fit. Your production partner will be there to help, suggesting different ideas and helping you define what will give the best final result.
At the end of this stage, you'll have a draft deck showing your video's narrative progression and the images to be used at each stage. From here, your video begins to come alive, and the behind-the-scenes production process kicks in.


Step four: Bringing your video to life
At this stage, it's all about weaving the elements together into a seamless whole.
On one hand, there's the addition of music and sound. Backing tracks, snippets, voiceover commentary, sound effects and more all come together to bring your video to life. With animated videos, animation artists will get to work adding the movement and effects that make your video pop.
From there, all that's left to do is share your video with the world.
Watch our video
to get better understanding of B2B Video Trends in 2018.

Video production is quicker and easier than many people think. Why not give video a try today? Wings4U helps companies craft videos that get results.