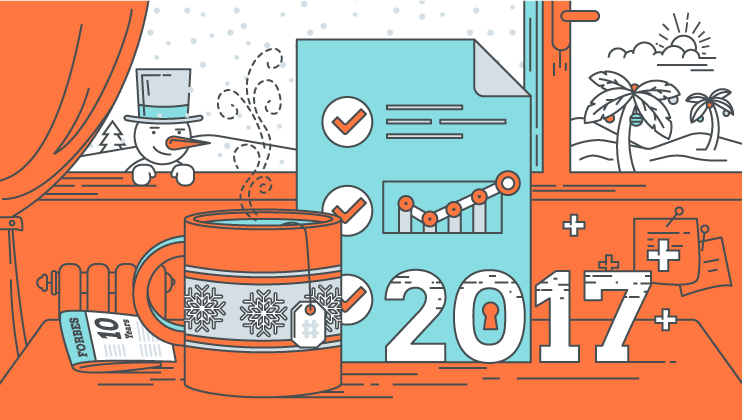 As 2017 draws to a close, like many others we're taking a few moments to reflect on some of our incredible experiences over the last year – which wouldn't have been possible without the support of our clients, talents of our core team, and artists. Today, we're taking a look at some of the most important learnings we've picked up in hope that they will inspire others in the year to come.
1. Embrace your culture
This year we celebrated our 10th anniversary, so this rings especially true for us. As a marketing agency that has been 100% remote from day one, we've been privy to the (r)evolution that remote culture has undergone. We remember the days where remote work was considered nothing more than a passing fad enjoyed by only the most tech-savvy among us. Then it was followed by a period of apprehension that such an arrangement could be possible; let alone profitable. And then finally arriving at what we know today; where for many it enables a level of both productivity and freedom that before we could only have dreamt of. In these days of an increasingly digital human life, it's no wonder that how we work would go the same way too.
Technology gives us amazing capabilities that our grandparents never could have imagined. Today, our partners have learnt how it enables us to work beyond borders (geographical or otherwise), to find the best local and international talent, and to be present anywhere, they embrace it as much as we do.
2. Growing globally while acting locally
The world is simultaneously getting bigger and smaller and we must be constantly adapting our efforts to meet this. What this means is that we are localizing on a global scale in order to ensure the integrity and accuracy of a message that must be adjusted to meet the particular needs of a given market.
We experienced this in 2017 with our customer, SES, when we had the opportunity to prepare a cross-regional marketing strategy that stayed true to their brand and product while also being adjusted to meet the particular needs and demographics of each of their varying markets around the world.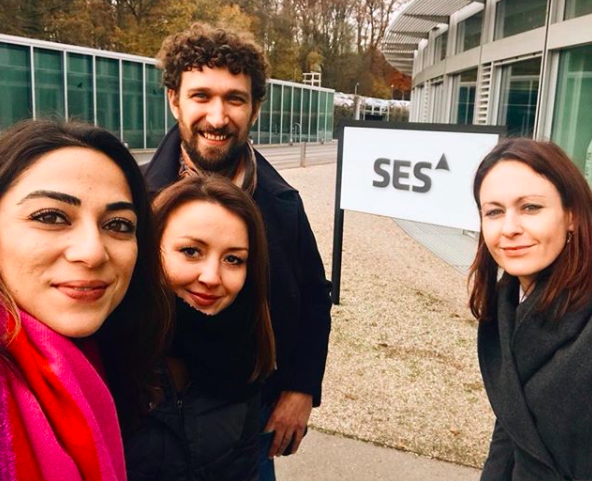 3. The importance of active listening
The cost of customer feedback is minimal when compared with the benefits it can bring. Feedback should always be acknowledged and acted upon in the most productive manner possible. This not only gives your customers a sense of recognition and value, but it can also provide you with valuable insights and ideas to help your business grow.
In 2017 we experienced incredible internal transformation and growth – some of our team members moved on to new opportunities and a number of new team members from around the world joined us. One of our major focuses has been on listening to our customers and strengthening our existing relationships, as well as developing new programs and products. That's why this year our team expanded to include Inbound Marketing Lead Martin, Project Manager Disha who are actively listening to our customers and developing one of our programs for them. Additionally, our core team now rejoices having Global Account Manager Joan, plus Melis, and Klara, who are now integral parts of our Sales & Development team. And as always we constantly keep growing our network of talented Artists!
4. Tell your company's story
Your success is more than just a marketing funnel. Or the best keywords that connect with your audience. Or a marketing strategy. So what happens when the only thing you think of it as, is 'selling'?
Your potential customers are getting constantly bombarded with information, products to buy, but not necessarily any real value. And, then they may start to feel that they are just another consumer to you, rather than an actual person. Can you really expect to build a long term relationship from that? What about getting connected emotionally first? Following Simon Sinek words: "Start with why". It's about telling your real story and the "Why's" behind your business.
This year we had a chance to tell our story and how we began. We were featured on the cover of Forbes Slovakia, where Wings4U Founder Maria Sztarovics told the story of how Wings4U was founded and its beginnings, which were her working remotely for Microsoft and building it from the ground up… But shhh... If you want to know the whole story, you're going to have to read it for yourself! ;)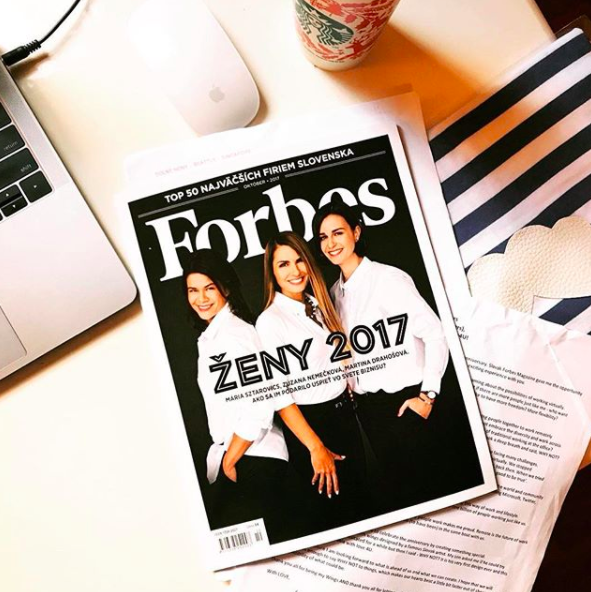 5. The best advocates for your brand are your customers
It may be almost 2018 but one thing still rings true – getting a personal recommendation often goes just as far as the most effective marketing campaign. When you go above and beyond what your customers expect, they're going to want to talk about it and share their experiences so that others can benefit.
This year, One Microsoft Global Customer Advocacy program won RO Sherpa Award for Most Improved Program as announced on RO Elevate Customer Summit 2017.

Years ago, Yesler together with Wings4U s.r.o. created a strategic partnership about how to successfully deliver this essential program to Microsoft, and since day one it has only gotten better and better. Thank you to Barbara Thomas, CDM, CeM for being the leader of the Global Advocacy Program for Microsoft and our trusted partner in this valuable endeavor of creating best-in-class customer advocacy programs.
6. Have real conversations
We may be 100% remote but that doesn't mean we don't believe in the importance of face-to-face contact. And though Skype is great, it doesn't quite communicate some of the subtle nuances that you can pick up on when you're in the same room. To take this to heart, we traveled all over the world, from Lisbon to Luxembourg, Singapore to Boston, so that we could meet our clients and truly get an understanding of their points of view.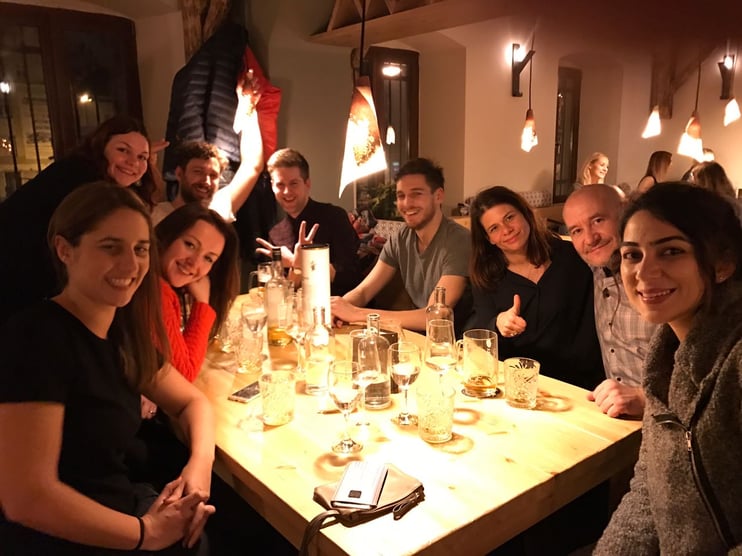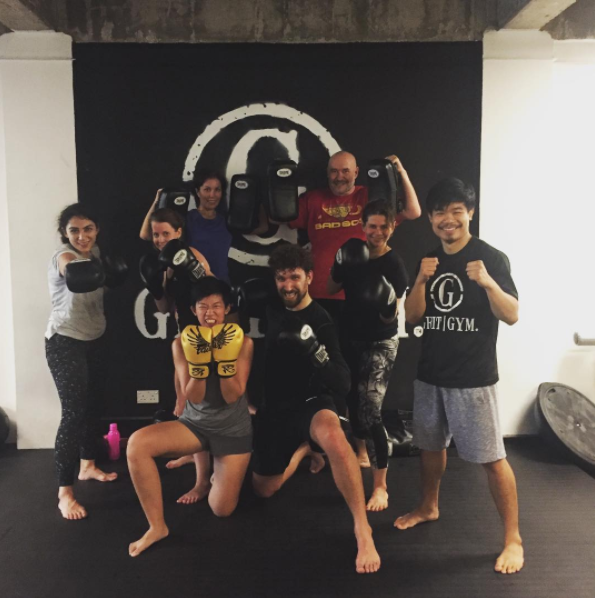 We were also able to build better relationships in person by attending important conferences like Web Summit and #INBOUND17. By going to these events, we were not only able to build relationships with some of the most prominent professionals in the industry, but also connect with some of the artists and clients that we communicate with around the world. And of course, staying up-to-date with the latest learnings and key trends gives us valuable insight and knowledge about how to become better marketers - plus the inspiration to make it all happen.


7. Supporting partner growth for internal success
The best advocates of your brands are your customers and partners. Building and supporting a partner ecosystem can be a massive growth opportunity for your business.
This year we were lucky enough to launch a pilot program with our client Microsoft to help support the growth of its partners. In these efforts, we have been helping a number of companies to improve or build marketing through inbound marketing as well as our long-term experience with Microsoft environment. What this has demonstrated to us above all is how growth never, ever exists in a bubble, and by supporting one side, you end up helping the other to grow. This symbiotic relationship helps to lift all those involved - from Microsoft, to their partners, to those who enjoy the end products that the two are supporting.
8. Invest in development
No matter how good we think we may be, we can always get better. One question that often pops up is how as a remote team we manage to build internal relationships and foster professional and personal growth. One key way that we really dug into in 2017 was through what we call "Knowledge Sharing Sessions" (or KSS), where we 'meet' every week and a different member of the W4U team shares their expertise to help us improve in our own efforts. This not only fosters open communication between team members, but it helps us get the most from the highly varied skillsets and cultures we all possess.
Another way that we've been working to fine-tune our growth and relationships has been through our participation in the Unstoppable Conversations program. In this, we work with the incredibly knowledgeable Kevin Gangel to find ways to not only better communicate with our customers and amongst ourselves, but also how to look inwards to better understand the why behind it. This program has helped us to become more than just better marketers and professionals, it has helped inspire us to be better in our personal lives too.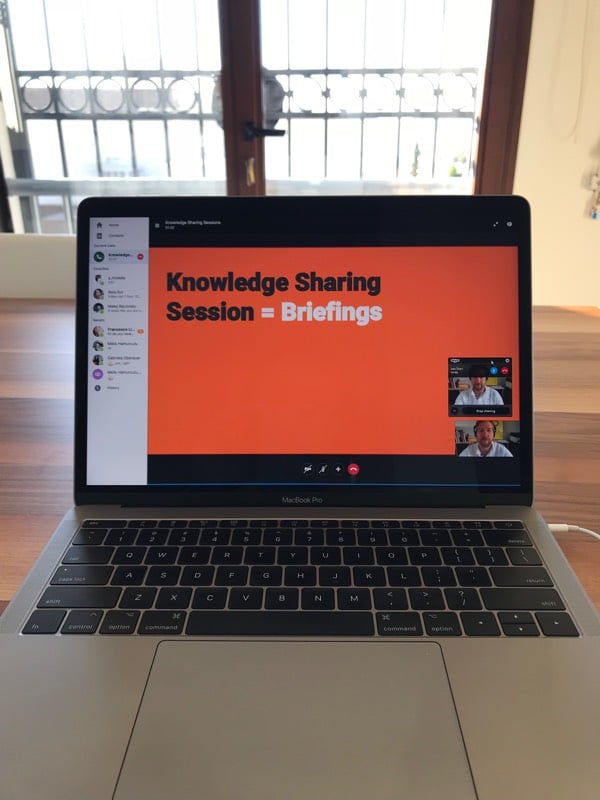 2017 is going to be a tough year to beat here at Wings4U but we're confident that if we keep these key takeaways in mind, we can not only exceed our own internal goals, but we can help our customers go far beyond what they had ever considered to be possible.
Have you got any tips, learnings, or inspirations from 2017 that you'd like to share? Tell us about them in the comments below! And of course, happy New Year from the W4U family to you. 🎉❤