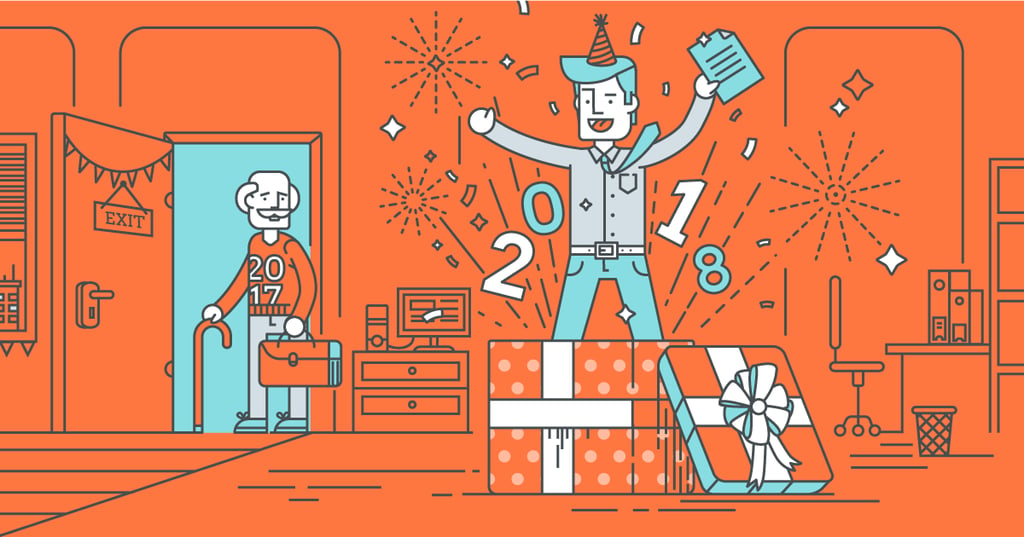 We had tons of great content in 2017 that we enjoyed writing and sharing with you, but there were 7 posts in particular that got most of your attention. In this post, you'll find your favorites of 2017, plus a quick summary of what you can expect to learn from them.
Our top 7 posts of 2017:
One of the most common questions that we get from our clients and those who are new to inbound marketing is how buyer personas truly differentiate from target audiences. This post explores the difference and why buyer personas are one of the keys to the success of any inbound marketing campaign.
Earlier in 2017, our head of execution, Asta, headed to Web Summit where they covered tons of key trends, learnings, and tools to be more effective in your online efforts. One of the key takeaways that she touched on from the even was the overarching concept of scaling up businesses - and how to do so more effectively; even when the going gets tough.
Yes, it's true, we're already 10 years old!! And for this birthday, we got one of the best gifts ever; the cover of Forbes! In this post, we've translated the full article where our founder, Maria Sztarovics, tells all about the beginnings of W4U, the challenges she faced, and where she hopes to end up over the next 10 years.
For those who are thinking about working with a marketing agency, getting started can feel a little daunting. To help ease their minds and processes, we created this guide of things to consider before getting started; like your goals, budget, and what to look for in an ideal partner.
We don't have to tell you how much we believe in remote work as the way forward, but we're not alone. In this post, we look at a few major stats that demonstrate that remote work is here to stay - and to thrive.
In this piece, we follow W4U process analyst Matias through one day in his (digital) life. For those who are presently working in a more traditional office but are considering making the switch to remote life, this post is invaluable for getting an idea of what to truly expect.
We reflected on some of our incredible experiences over the last year and we summed up some of the most important learnings we've picked up in hope that they will inspire others in the year to come.
A few honorable mentions that we think you might also enjoy include:
Did you have another blog post of ours that you particularly enjoyed or found helpful?
Make sure to tell us about it in the comments below!